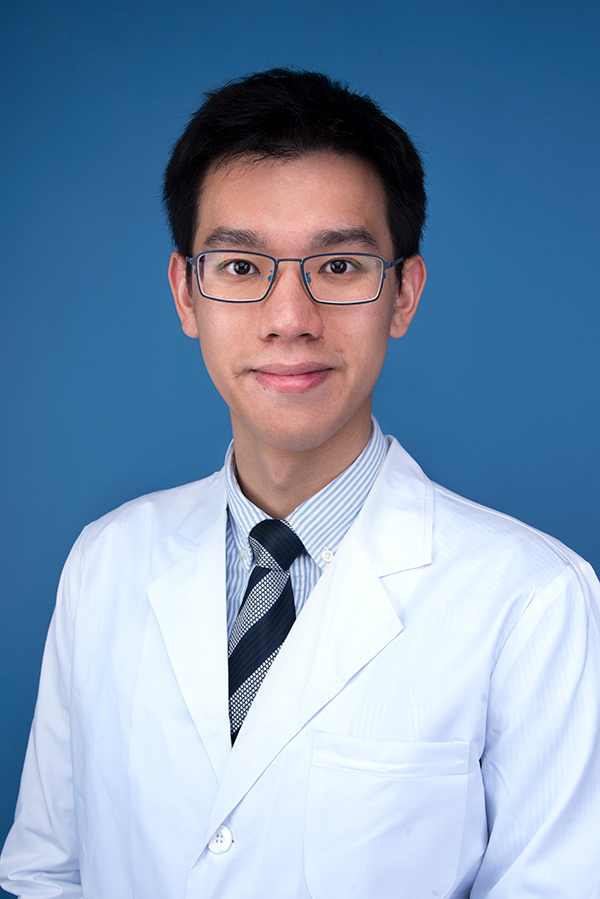 MBBS, MRCSEd
Clinical Assistant Professor
Link to HKU Scholars Hub
ORCID iD: 0000-0003-1361-4733
Contact email
Janus obtained his medical degree at the University of Hong Kong in 2015. Upon completing his internship at Queen Mary Hospital Department of Orthopaedics and Traumatology, he served as resident to Orthopaedics & Traumatology, Accident & Emergency, Surgery, and Neurosurgery departments as part of his training. He completed his basic surgical training in 2018, having passed the Hong Kong Intercollegiate Board of Surgical Colleges Membership Examination, and is a Member of the Royal College of Surgeons of Edinburgh. Janus subsequently joined the University of Hong Kong in 2019 as clinical assistant professor.
Janus has diverse clinical and research interests across different orthopaedic subspecialities. His research projects span from osteoporosis, fragility fracture treatment, prediction and prevention, to children with skeletal dysplasias such as osteogenesis imperfecta, genotype-phenotype correlation, spinal and limb deformities. He also conducts studies involving big data analysis and clinical applications of artificial intelligence.
Janus has presented in multiple international conferences and has received recognition for his work, most recently on the application of artificial intelligence in hip fracture prediction.
Janus is a competitive swimmer and medallist having represented the Hong Kong Orthopaedic Association. His interests also include Latin which he studied during his time at Harvard University, and aviation having received pilot training in Australia.
AR Hodgson Award for Best Clinical Paper, Hong Kong Orthoapedic Association (2019)
Best Original Research by Trainee – Silver Award, Hong Kong Academy of Medicine (2019, 2020)
Prof SP Chow Award for Best Paper in Trauma, Hong Kong Orthoapedic Association (2019, 2020)
Best Paper Award – Trainee, Hong Kong Orthoapedic Association (2017, 2020)
Hong Kong Medical Association Prize (2015)
AO Trauma Asia Pacific Research Grant 2020
Hong Kong Orthopaedic Association Research Grant
Selected Publications and Presentations
Wong SHJ, Fang XC, Lee ALH, Yee DKH, Cheung KMC, Leung FKL. Fracture incidence and related mortality are reduced with decreased population mobility in the COVID-19 pandemic – an epidemiological study. Accepted for publication in Hong Kong Medical Journal, March 2021.
Fang C, Yee D, Wong TM, Fang E, Pun T, Lau TW, Wong J, Leung F, Liu R, Cheung CC, Tipoe GL, Leung F. Differences in soft tissue damage using a percutaneous versus open approach for antegrade straight humeral nailing – a quantitative and qualitative anatomical study. Accepted for publication in Journal of Orthopaedic Surgery, March 2021.
Lee ALH, To CCK, Lee ALS, Chan RCK, Wong JSH, Wong CW, Chow VCY, Lai RWM. Deep learning model for prediction of extended-spectrum beta-lactamase (ESBL) production in community-onset Enterobacteriaceae bacteraemia from a high ESBL prevalence multi-centre cohort. Eur J Clin Microbiol Infect Dis. 2021. https://doi.org/10.1007/s10096-020-04120-2
Wong JSH, Cheung KMC. Impact of COVID-19 on Orthopaedic and Trauma Service: An Epidemiological Study. J Bone Joint Surg Am. 2020 Jul 15;102(14):e80. doi: 10.2106/JBJS.20.00775.
Wong JSH, Cheung KMC. Orthopaedic surgeons and orthopaedic surgery in the era of COVID-19. Acta Orthop Traumatol Turc. 2020;54(3):221-222. doi:10.5152/j.aott.2020.20150.
Wong SHJ, Fang XC, Yee KHD, Wong TM, Pun CTT, Lau TW, Leung KLF. Hip fracture time-to-surgery and mortality revisited: mitigating comorbidity confounding by effect of holidays on surgical timing. International Orthopaedics, 2018 Jan 3. doi: 10.1007/s00264-017- 3737-2.
Wong SH, Chiu KY, Yan CH. Review Article: Osteophytes. Journal of Orthopaedic Surgery, 2016 Dec;24(3):403-410.
Wong J, To MKT. Fracture healing is delayed in osteogenesis imperfecta patients with WNT1 mutation. Poster presentation at 14th International Skeletal Dysplasia Society Meeting 2019.
Wong J, Kuong E, Chow W. Long-term outcome study of hip instability in cerebral palsy – what causes failure and how can we prevent it? Oral presentation at Asia Pacific Paediatric Orthopaedic Society 2019.
Wong J, Fang XC, Hu Y, Fei N, Yee KHD, Pun T, Lau TW, Leung KLF. Artificial intelligence in hip fracture prediction following distal radius fracture. Hong Kong Orthopaedic Association Annual Congress 2019. AR Hodgson best clinical paper award.
Wong J, So N, Kuong E, Kong C, Liu T, Ip A, To M, Chow W. A timely difference – How accurate are prediction methods in determining the timing of epiphysiodesis in Hong Kong children? Hong Kong Orthopaedic Association Annual Congress 2019. Shortlisted for best paediatric orthopaedic paper.