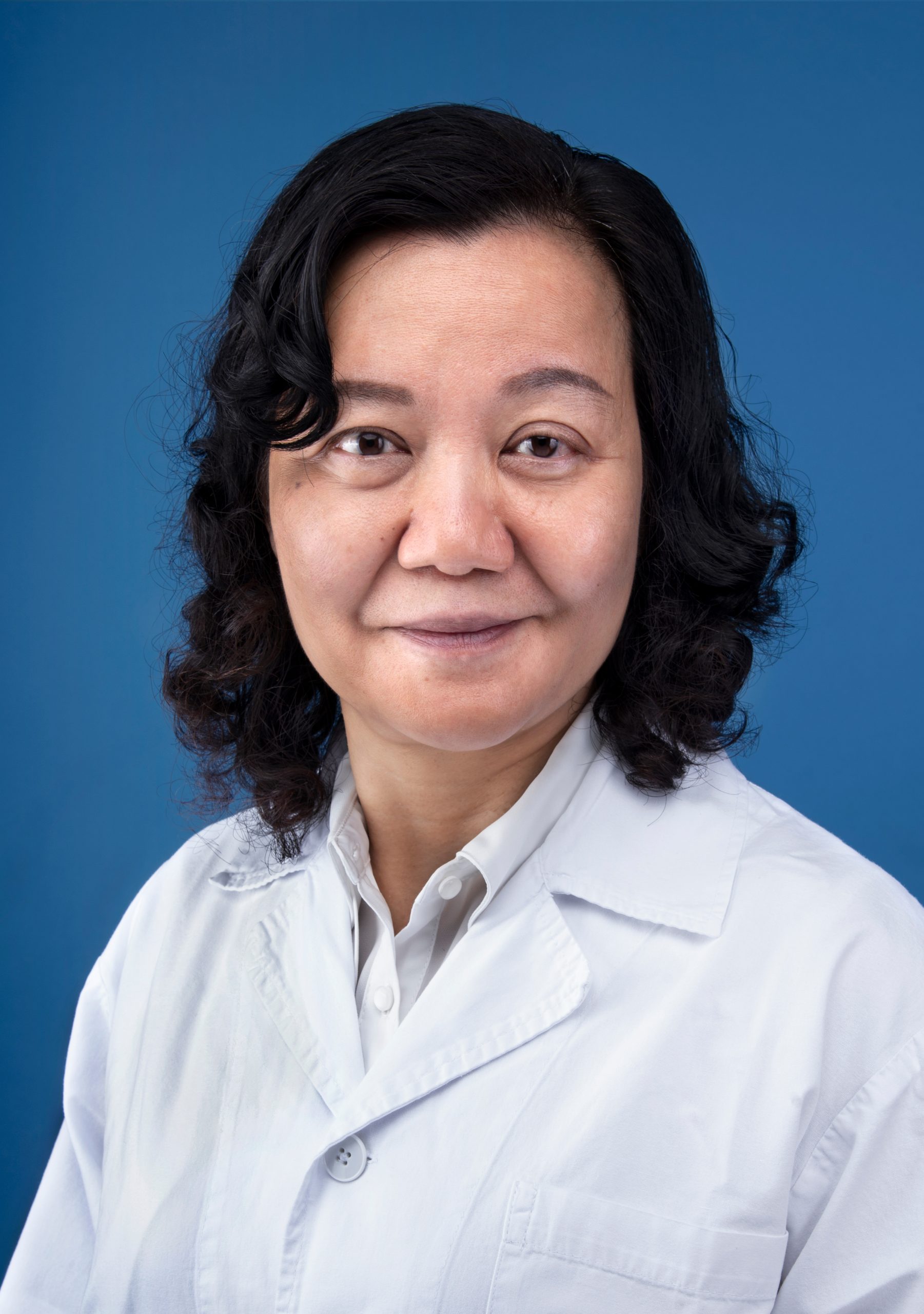 IP, Wing-Yuk Josephine 葉永玉
MBBS(HK), FRCS(Edinburgh), FHKCOS, FHKAM(ORTH), M.S (HK),
European Diploma of Hand Surgery
Clinical Associate Professor
Honorary Consultant
Link to HKU Scholars Hub
ORCID iD: 0000-0003-2966-2588
Contact email
Paralytic upper limb reconstruction in cerebral palsy, peripheral nerve injury, tetraplegia
Hand fracture management
Minimal invasive surgery for hand and upper limb conditions especially nerve entrapments
Inflammatory joint disease and small joint replacement
Biomechanical study of hand function device
Bone tissue engineering
Nerve Conduit fabrication
Small joint prosthesis
Tran R, WM Choy, H Cao, I Qattan, JC Chiao, WY Ip, KWK Yeung, J Yang Fabrication and Characterization of biomimetic multichanneled crosslined-urethance-doped polyester tissue engineering nerve guides. Journal of Biomedical Material Research. 2013 (In Press)
Cheung JP, Fung B, WY Ip Peak Load Resistance of the JuggerKnotTM Soft Anchor Technique Compared with Other Common Fixation Techniques for Large Mallet Finger Fractures. 2013. Hand Surgery. 18:381-388
Cheung JP, Fung B, Ip WY, Chow SP. Mycobacterium marinum infection of the hand and wrist. J Orthop Surg (Hong Kong). 2012 Aug; 20(2) : 214-8
Omoruyi OJ, Ip WY, To KK. Hand infection due to Mycobacterium neoarum . J Hand Surg Eur Vol. 2012 Jul;37 (6) 574-5.
Omoruyi OJ, Ip WY, Fung BK. Metachronous Mycobacterium terrae complex tenosynovitis of the hand. J Hand Surg Eur Vol 2012 Jul; 37(6) : 573-4.
Ahmed SK, Cheung JP, Fung BK, Ip WY. Long term results of matched hemiresection interposition arthroplasty for DRUJ arthritis in rheumatoid patients. Hand Surg. 2011;16(2) : 119-25.
Cheung JP, Fung BK, Ip WY. Mycobacterium marinum infection of the deep structures of the hand and wrist. 25 years of experience. Hand Surg. 2010;15(3) : 211-6.
Yuen CK, Ip WY. Theoretical risk assessment of magnesium alloys as degrable biomedical implants. Acta Biomater. 2010 May; 6(5): 1808-12.
Lee EY, Ip WY. Necrotizing fascitis of the extremity caused by Haemophilus influenzae serotype B in a healthy adult. Clin Orthop Relat Res. 2010 May; 468(5) : 1436-9.
Ahmed SK, Fung BK, Ip WY, Fok M, Chow SP. The versatile reverse flow sural artery neuroocutaneous flap : a case series and review of literature . J Orthop Surg Res. 2008 Apr 18; 3:15.
Garg R, Fung B, SP Chow, WY Ip Surgical Management of Radial Head Dislocation in Quadriplegic Cerebral Palsy- a 5 year Follow up. J Hand Surgery. 2007. 32:725-726
Chow SP, Lam KW, Gibson I, Ngan AH, Lu W, Ip WY, Chiu KY. A novel artificial prosthetic replacement for the proximal interphalangeal joint of hand-from concept to prototype. Hand Surg. 2005: 10 (2-3): 159-68.
Expert in medical reports for medico-legal cases.
President of Hong Kong Society for Surgery of the Hand
Founding president of Hong Kong Society of Diabetics Limb Care
Director of Hong Kong Medical Association
Member of Hong Kong Medical Council