Over a period of forty-eight years, the Department of Orthopaedics and Traumatology (previously The Department of Orthopaedic Surgery) has evolved from a division within the Department of Surgery to an internationally acclaimed academic department. With the solid foundation laid down in the past decades, the department has entered the new era of sub-specialization in response to the rapidly expanding technology and knowledge in different fields of orthopaedics. The pace of change has given us the impetus to contemplate the new roles of leadership and the new directions for expertise management. In the last five years, the department has grown from a three – team structure based on administrative convenience to seven divisions based on different clinical sub-specialties allowing for more focused development and greater administrative autonomy.
The new mode of expansion is not just about establishing a vision for growth; it is equally about finding the best ways to implement and follow through on agreed priorities. We envisage in each sub-specialty the empowerment of professional development, research capacity, academic achievement, and quality patient care to meet challenges of various natures from the society and new expectations placed on our sub-specialties.
Inherent in the changing structures of the department are new challenges to meet. We recognize a greater need for continuing collaboration across divisions. As much as we see challenges, we see opportunities for development incentives. The Department and the sub-specialty Divisions can go together in many ways to build capacity while expanding divisional output.
As in the past four and a half decades, we continue to pledge to offer orthopaedic service to the community at high standards that accord with our status as center of excellence in various subspecialties at the international level.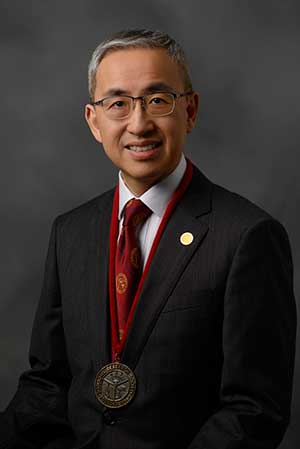 Professor Kenneth MC Cheung
Chair Professor and Head of Department
Jessie Ho Professor in Spine Surgery
Clinical Professor and Honorary Consultant Orthopaedic Surgeon