The Department of Orthopaedics and Traumatology at The University of Hong Kong has just celebrated its 60th anniversary. In the past 6 decades, our unit has evolved from a division within the Department of Surgery to an internationally renowned academic unit. The success of the Department's metamorphosis has been dependent on its solid core of clinician-scientists, dedicated teachers and knowledge providers, and master surgeons. We have witnessed exponential growth in Department members who contribute regularly to world-class academic outputs, carry leadership roles in the international arena, and pioneers in their own respective subspecialties.
The current climate has raised many challenges for our Department that will again test our resolve. There is an increased need to provide complete transparency and academic accountability. The rapid changes that we have faced in the past few years alone is a reminder of how our Department must adapt to the times, and find new and better ways to innovate and set trends. We must empower our youth with the tools to succeed and establish an ironclad succession plan to ensure our Department's future.
We must follow suit in this new era of rapid expansions in technology and communication. Our impetus is to provide new initiatives that drive research and education such as AI technology and big data, and e-learning and telehealth. It is also crucial to continue reaching out to the local community and general populace. There are ample opportunities for professional development, research collaboration and achievements, and provision of quality patient healthcare.
We continue to pledge to offer world-class Orthopaedic service to the community while maintaining our status as a center of excellence at the international level.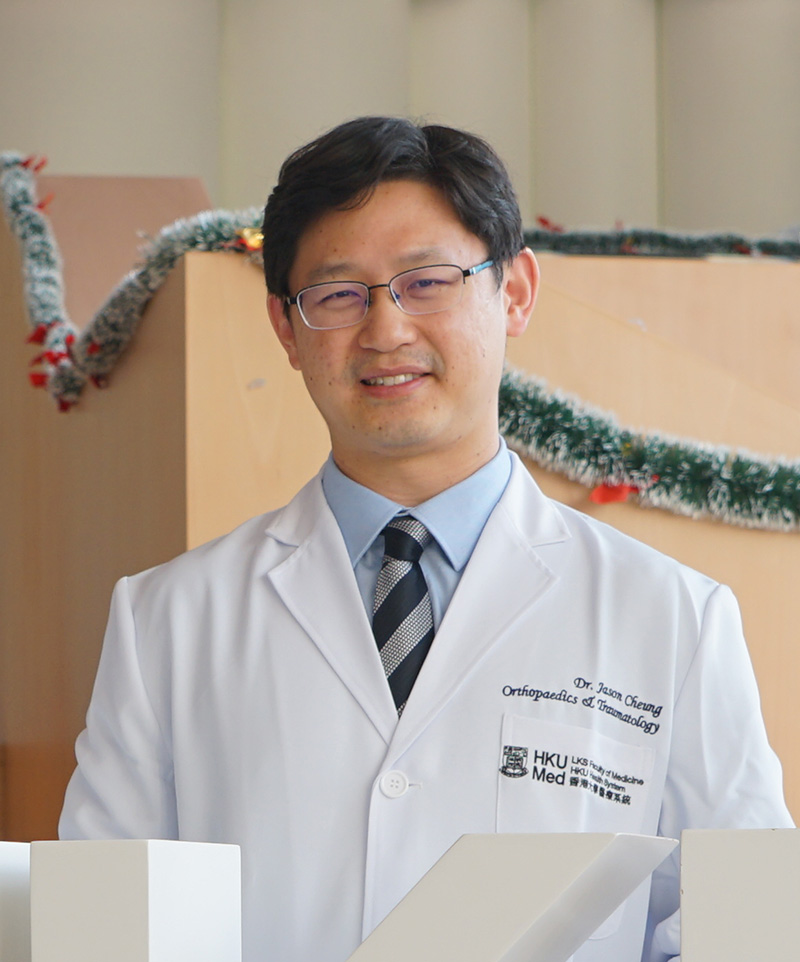 Professor Jason Pui Yin Cheung
Department Chairperson