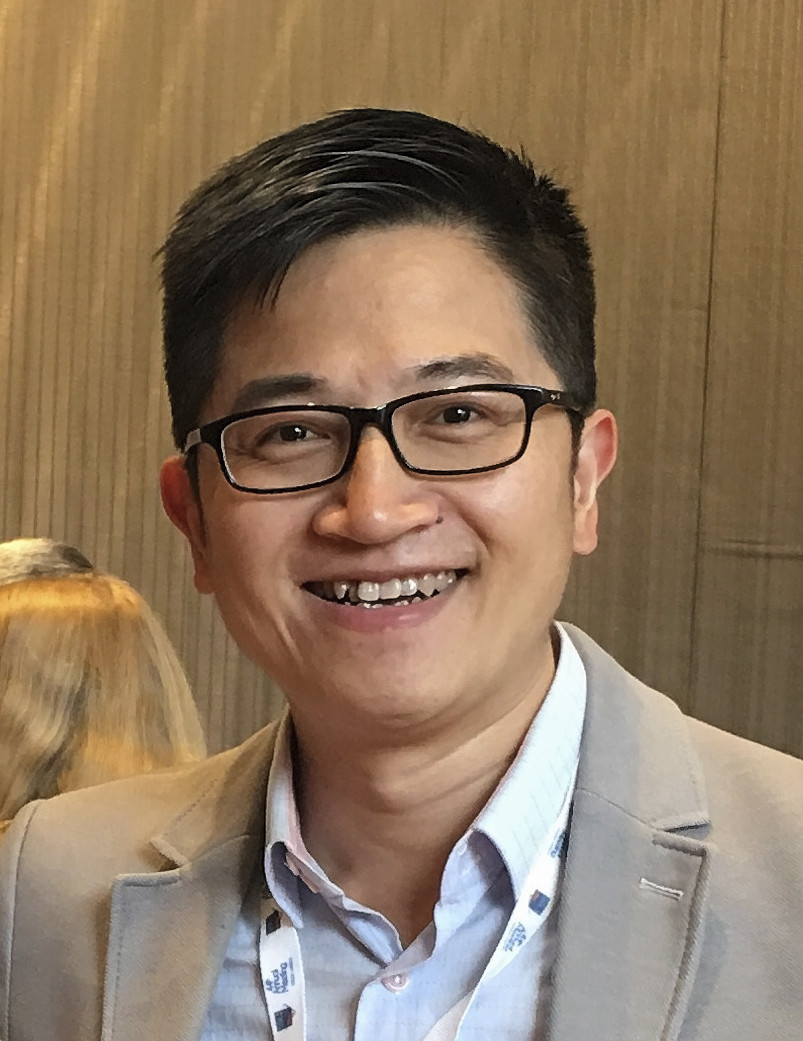 Leung, Yu-Leong Victor (梁宇亮)
PhD, BSc (Hon)
Assistant Professor
Director, Intervertebral Disc Biology & Regenerative Engineering Research
Link to HKU Scholars Hub
ORCID iD: 0000-0002-3406-7225
Link to Research Gate
Contact email

Victor Leung obtained his bachelor's degree in Biochemistry and subsequently Ph.D. in Molecular and Developmental Genetics from The University of Hong Kong under the mentorship of Prof. Kathryn Cheah, Ph.D. After graduation he received training under the mentorship of Prof. Koichi Masuda, M.D. in the Department of Orthopedic Surgery and Biochemistry, Rush Medical College in Chicago, and later Prof. Rocky Tuan, Ph.D. in University of Pittsburgh School of Medicine, specializing in musculoskeletal regeneration and bioengineering. He has been appointed as the Director of the Intervertebral Disc Biology & Regenerative Engineering Program and has been a member of the Stem Cell and Regenerative Medicine Consortium, and Centre for Reproduction, Development and Growth of the institute. He is the recipient of 2010 Webster Jee Young Investigator Award of the International Chinese Hard Tissue Society (ICHTS) for his contribution to the musculoskeletal research and has received personal and team awards in local and international conferences for research excellence. He has served in the committee of the Orthopedic Research Society (ORS) and currently is an active member of the AOSpine.
Major research focuses in understanding joint function and regenerative medicine for the degenerative joint diseases. Special interest includes cell biology and gene function pertaining to the intervertebral disc and articular cartilage, and strategies for treating skeletal joint degeneration using stem cell-based strategies or related therapies. Other major directions include the use of chemical genetics to search for small molecules to modulate proteoglycan metabolism and tissue fibrosis to promote joint repair.
M.Phil. and Ph.D. research projects are available in the following areas:
Molecular and cell biology of skeletal joints
Small molecules and biologics for treating joint degeneration
Regulation of fibrogenesis in musculoskeletal repair
Cartilage and disc cell bioengineering
Lv F, Peng Y, Lim FL, Sun Y, Lv M, Zhou L, Wang H, Zheng Z, Cheung KM, and Leung VY. Matrix metalloproteinase 12 is an indicator of intervertebral disc degeneration co-expressed with fibrotic markers. Osteoarthritis Cartilage (2016) In press
Sun Y, Lv M, Zhou L, Tam V, Lv F, Chan D, Wang H, Zheng Z, Cheung KM, and Leung VY. Enrichment of committed human nucleus pulposus cells expressing chondroitin sulfate proteoglycans under alginate encapsulation. Osteoarthritis Cartilage (2015) 23(7):1194-203
Lee JT, Cheung KM, and Leung VY. Systematic study of cell isolation from bovine nucleus pulposus: Improving cell yield and experiment reliability. J Orthop Res (2015) 33, 1743-1755
Tam WK, Cheung KM, and Leung VY. Intervertebral Disc Engineering through Exploiting Mesenchymal Stem Cells: Progress and Perspective. Curr Stem Cell Res Ther (2014). In press
Leung VY*, Aladin DM*, Lv FJ, Tam V, Sun Y, Lau RY, Hung SC, Ngan AH, Tang B, Lim CT, Wu EX, Luk KD, Lu WW, Masuda K, Chan D, Cheung KM. Mesenchymal stem cells reduce intervertebral disc fibrosis and facilitate repair. Stem Cells (2014) doi: 10.1002/stem.1717. (* Equal contribution)
Lv FJ, Tuan RS, Cheung KM, Leung VY. Concise review: the surface markers and identity of human mesenchymal stem cells. Stem Cells (2014) 32(6):1408-19.
Huang S*, Leung VY*, Long D, Chan D, Lu WW, Cheung KM, Zhou G. Coupling of small leucine-rich proteoglycans to hypoxic survival of a progenitor cell-like subpopulation in Rhesus Macaque intervertebral disc. Biomaterials (2013) 34(28):6548-58. (* Equal contribution)
Leung VY, Gao B, Dung NWF, Leung KKH, Wynn SL, Niewiadomska RA, Lau JYB, Chan D, Cheah KSE. SOX9 Governs Differentiation Stage-Specific Gene Expression in Growth Plate Chondrocytes via Direct Concomitant Transactivation and Repression. PloS Genetics (2011) 11:e1002356.
Leung VY, Tam V, Chan D, Chan BP, Cheung KM. Tissue engineering for intervertebral disk degeneration. Orthop Clin North Am (2011) 42: 575-583.
Leung VY, Chan WC, Hung SC, Cheung KM, Chan D. Implication of matrix remodeling during intervertebral disc growth and degeneration by multichromatic FAST staining. J Histochem Cytochem (2009) 57:249-56.
Active RGC/External Projects
| | | |
| --- | --- | --- |
| Project Title | Funding Source | Award year |
| Deriving nucleus pulposus progenitors to facilitate vertebral joint repair | General Research Fund | 2015 |
| | | |
| Investigating the efficacy and mechanism of a novel small molecule in intervertebral disc regeneration | Health and Medical Research Fund | 2015 |
| | | |
| Towards intervertebral disc repair by using novel small molecules that regulate proteoglycan metabolism | AO Foundation Research Fund | 2014 |
| | | |
| Investigating the contribution of myofibroblast activity in intervertebral disc fibrosis and its implication to disc degeneration mechanism | National Natural Science Foundation of China (NSFC) – General Program | 2014 |
| | | |
| Role of Matrix Metalloproteinase 12 (MMP12) in Intervertebral Disc Fibrosis | General Research Fund | 2015 |
| | | |
| Role of cadherin 2 in intervertebral disc development and degeneration | General Research Fund | 2012 |
Research Fellow
Research Postgraduates
Changli Zhang, Sarah (PhD)
Yan Peng (PhD)
Di Liu (MPhil)
Mengqi Yu (MPhil)
Email: vicleung@hku.hk
Tel: (852) 3917 6985
Fax: (852) 2818 5210
Office: L9-12, Laboratory Block, 21 Sassoon Road, Hong Kong