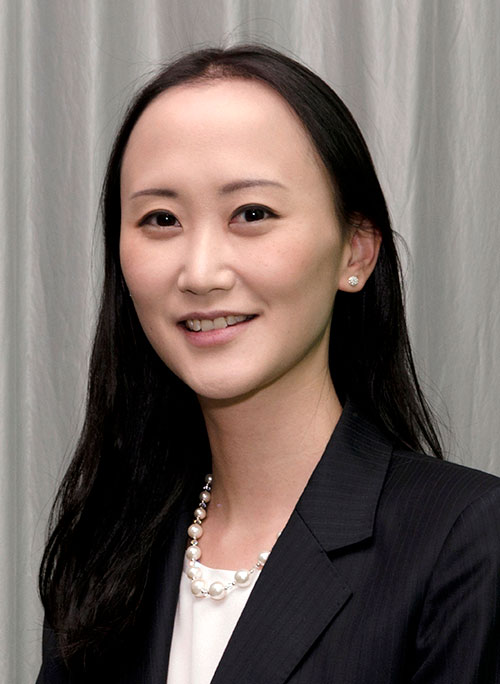 MBBS(HK), MRCS(Ed), FRCS(Ed), FHKCOS, FHKAM(Orth)
Associate Consultant
Honorary Clinical Assistant Professor
Dr Evelyn Kuong is an Associate Consultant in the Department of Orthopaedics & Traumatology and an Honorary Clinical Assistant Professor of the University of Hong Kong. She specializes in paediatric orthopaedic surgery and sees patients of all ages at Duchess of Kent Children's Hospital, Queen Mary Hospital, and Hong Kong Children's Hospital.
Dr Kuong went to medical school at The University of Hong Kong where she received the Young Leader of Tomorrow Scholarship and Wong Ching Yee Medical Scholarship. She embarked on her orthopaedic residency at Queen Mary Hospital and received her Fellowship in Orthopaedic Surgery from the Royal College of Surgeons of Edinburgh in 2011. She received further training in paediatric orthopaedics from the Hospital for Sick Children in Toronto, Canada and Shriner Children's Northern California, USA.
Dr Kuong's interests lie in the management of complex lower limb deformities and congenital lower limb malformations. She treats a large number of paediatric hip conditions of developmental and neuromuscular origin. Dr Kuong runs multidisciplinary clinics for the management of patients with skeletal dysplasias – collaborating closely with paediatricians, clinical geneticists, radiologists, and adult physicians to ensure that patients with rare skeletal dysplasias receive the best possible life-long care.
Apart from her busy clinical duties, Dr Kuong is actively involved in paediatric orthopaedic societies around the world. She is a member of the Association of Bone and Joint Surgeons and International Federation of Paediatric Orthopaedic Societies. Dr Kuong is the immediate past president of the Paediatric Chapter of the Hong Kong Orthopaedic Association. She has also represented Hong Kong Orthopaedic Association as overseas ambassador in 2011 and 2017 for her award-winning research in developmental dysplasia of the hip. Dr Kuong was selected to represent Asia-Pacific in the 2016 APPOS-POSNA Traveling Fellowship.
Dr Kuong is committed to furthering paediatric orthopaedic education in the next generation of orthopaedic surgeons. She has regular teaching duties for medical students from The University of Hong Kong. Dr Kuong has been named Top Reviewer for Clinical Orthopaedics and Related Research and is on the Editorial Board for the Journal of Paediatric Orthopaedics B.
Limb deformity correction
Neuromuscular disease
Congenital limb anomalies
Representative publications
Quality of surgery and patient selection are keys to success in hip stabilization surgery in cerebral palsy.
Wong JSH, Kuong EE, So NLW, Abbas A, To MKT, Chow W.
Journal of Pediatric Orthopaedics 2022 Jan 1;42(1):e72-e77
Long-term outcome after Lambrinudi Arthrodesis – how they're doing after 3 decades
N So, EE Kuong, W Chow, J Leong
J Orthop Surg (Hong Kong), 2019 Jan-Apr;27(1): DOI: 10.1177/2309499019826492
A previously unreported type of Extra-Articular Triplane Fracture – A Revised Classification System
C Yung, EE Kuong, W Chow
J Orthop Surg (Hong Kong), 2019 Jan-Apr;27(1): DOI: 10.1177/2309499019828500
Normal Radiographic Parameters in Paediatric Pelvic Radiographs from a Chinese Population
EE Kuong, WT Gardner, PA Koljonen, SK Mahapatra, W Chow
Journal of Pediatric Orthopaedics B 2017, 26:336–339
Somatic PIK3CA mutations in Seven Patients with PIK3CA-related Overgrowth Spectrum
B Chung, KS Yeung, G Leung, WL Wong, R Li, KY Choi, E Kuong, W Chow, M To, J Ip, P Beh, G Chan
Am J Med Genet A. 2017 Apr;173(4):978-984
Management Pitfalls of Fracture Neck of Femur in Osteogenesis Imperfecta
Wang Chow, Rajiv Neghandi, Evelyn Kuong, Michael To
J Child Orthop. June 2013;7(3), 195-203.
Pitfalls in the Diagnosis of Septic Arthritis in Children in Hong Kong;
A Review of the Last 10 Years
EE Kuong, M To, MH Yuen, KY Choi, CM Fong, W Chow
Hong Kong Med J. 2012;18:482-7
Is there a better alternative to a randomized control design for assessing the efficacy and effectiveness of bracing in AIS?
Daniel Y. T. Fong, Kenneth M. C. Cheung, Yat-wa Wong, Wai-Yuen Cheung, Idy C. Y. Fu, Evelyn E. Kuong, K. C. Mak, Michael To, Keith D. K. Luk
Spine. 2011 Supplement SRS Society Meeting Podium Presentation Abstracts p 100-101
Antibiotic Prophylaxis After Total Joint Replacements
EE Kuong, FY Ng, CH Yan, CXS Fang, KY Chiu
Hong Kong Med J. 2009; 15:458-462
Public Knowledge in Hong Kong Towards Cardiopulmonary Resuscitation
EE Kuong, YM Woo, C Ho, KO Kou, KW Lai, PL Leow, PK Tam, KS Tse, YL Tung, K Lee, MG Irwin, YK Chau, BMY Cheung
Hong Kong Med J. 2003; 9:323-8