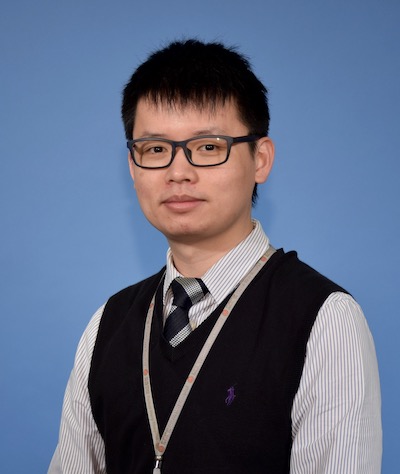 MBBS (HK), MRCSEd, MMedSc(HK), FRCS (Edin), FHKCOS, FHKAM(Orthopaedic Surgery)
Resident Specialist
Honorary Clinical Assistant Professor
Division of Joint Replacement Surgery
Dr Henry Fu is an orthopaedic specialist in the Division of Joint Replacement Surgery, Department of Orthopaedics and Traumatology, Queen Mary Hospital. Dr Fu graduated from the University of Hong Kong in 2008. He started working in Queen Mary Hospital after his internship, obtaining his Masters of Medical Science degree from the University of Hong Kong in 2012 and Fellowship of Royal College of Surgeons of Edinburgh in 2015.
Dr Fu's special interest lies in robotic assisted arthroplasty and partial knee arthroplasty. He received training in world renown arthroplasty centres including the Hospital for Special Surgery, Rothman Institute and Massachusetts General Hospital in this regard. Dr Fu was one of the first users of an imagefree robotic assisted arthroplasty system and has been the invited speaker to international meetings to share his experience.
Dr Fu has been in charge of the joint replacement service at the Hong Kong Island Joint Replacement Centre, Duchess of Kent Children's Hospital since June 2016. He is an honorary assistant professor of the University of Hong Kong and a trainer of the Hong Kong College of Orthopaedic Surgeons.
Clinical & Research Interests
Robotic assisted arthroplasty- imageless or CT based for total hip arthroplasty, total knee arthroplasty and partial knee arthroplasty
Partial knee arthroplasty
Periprosthetic joint infections
Awards
Asia Pacific Orthopedics Association (APOA) Young Ambassador Award (2018)
Team Leader, Hong Kong West Cluster Outstanding Team Award, Hospital Authorities- Comprehensive Osteoarthritis Management Team "Transforming Pain into Happiness in Patients with Osteoarthritis" (2018)
Periprosthetic Joint Infection- Prevention and Diagnosis
Specialty Day in Adult Joint Reconstruction- Hip Module, Hong Kong College of Orthopaedic Surgeons.
Hong Kong
Navio Robotic Unicompartmental Knee Replacement
International CAOS symposium for Commemoration of 1000 Robodoc TKA,
South Korea.
Robotic Assisted Joint Replacement
Conjoint Symposium of HKOA AJR Chapter and Young Surgeons Alliance, Wu Jieping Medical Foundation,
Shenzhen, China.
Recent Advances in Joint Replacement Surgery
15th Hong Kong International Orthopaedic Forum
Hong Kong.
Expert Panel Meeting
Navio Expert Panel Meeting
Dubai, June 2018