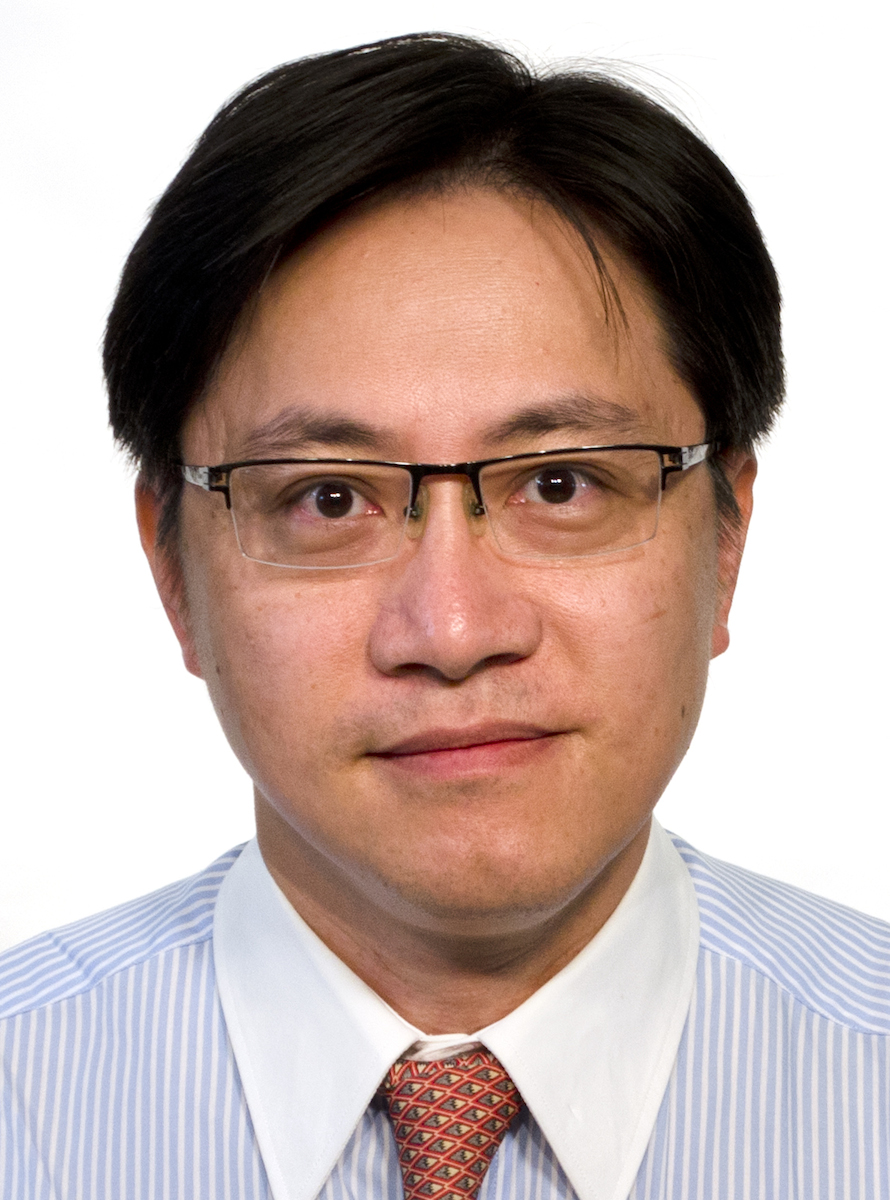 MBBS(HK), FRCS (Edinburgh), FHKCOS, FHKAM (Orthopaedic Surgery)
Assistant Dean (Mainland Clinical Liaison)
Tam Sai-Kit Professor in Orthopaedics and Traumatology
Chief of Service, Department of Orthopaedics and Traumatology, Hong Kong University Shenzhen Hospital
Division Chief, Division of Orthopaedic Trauma, Queen Mary Hospital
Professor Frankie Leung is the Chief of Service of Orthopaedics and Traumatology at the Hong Kong University Shenzhen Hospital (HKUSZH) and Chief of Division of Orthopaedic Trauma at Queen Mary Hospital in Hong Kong. His professional appointments include Chairperson of AOTrauma Global Research Commission, member of Trauma sub-committee of SICOT and National Delegates of SICOT and Asia Pacific Orthopaedic Association. He is specialized in complicated fracture management and fracture fixation surgery.
Professor Leung has published in various international orthopaedic journals and has authored book chapters in 'AO Manual of Fracture Management- Internal Fixator', 'Rockwood and Green's Fractures in Adults', etc. He has been invited speaker for international conferences and faculty for AOTrauma courses for education of surgeons in the field of orthopaedic trauma.
Professor Leung's research interests are bone regeneration and anti-infective therapy for bone infection. Currently he and his team at HKUSZH is establishing a municipal Key Laboratory of Innovative Technology in Orthopaedic Trauma, with the support of the Shenzhen Science and Technology Innovation Commission.
Bone regeneration
Biomaterials in orthopaedics
Bone and implant related infection
Osteoporotic fractures
Distal radius fractures
Malunion and post-traumatic deformity correction
Non-union management
Bone infection and implant related infection
Representative publications
Luo Q, Yuen G, Lau TW, Yeung K, Leung F: A biomechanical study comparing helical blade design with screw for sliding hip fixations for unstable intertrochanteric fractures. The Scientific World Journal Volume 2013 doi:
10.1155/2013/351936.
Luo Q, Fang C, Shen WY, Lau TW, Leung F: A lesson from the failure of intramedullary fixation of atypical subtrochanteric fractures. Journal of Bone and Joint Surgery Case Connect 2013;3:e22
Lau TW, Fang C, Leung F: The Effectiveness of a Geriatric Hip Fracture Clinical Pathway in Reducing Hospital and Rehabilitation Length of Stay and Improving Short Term Mortality Rates. Geriatric Orthopaedic Surgery & Rehabilitation, 2013 Mar;4(1):3-9
Wong HM, Zhao Y, Tam V, Wu S, Chu PK, Zheng Y, To MKT, Leung F, Luk, KDK, Cheung KMC, Yeung KWK: In vivo stimulation of bone formation by aluminum and oxygen plasma surface-modified magnesium implants. Biomaterials 34(2013) 9863-76
Kwok IHY, Leung F, Yuen G: Assessing results after distal radius fracture treatment: A comparison of objective and subjective tools. Geriatric Orthopaedic Surgery & Rehabilitation, 2011 Jul;2(4):155-60.
Leung F, Lau TW, Kwan K, Chow SP, Kung AW: Does timing of surgery matter in fragility hip fractures? Osteoporos Int. 2010 Dec;21(Suppl 4):S529-34.
Leung F, Blauth M, Bavonratanavech S: Surgery for fragility hip fracture – streamlining the process. Osteoporos Int. 2010 Dec;21(Suppl 4):S519-21.
Leung F, Tu YK, Chew, Chow SP: Comparison of External and percutaneous Pin
Fixation with Plate Fixation of Intra-articular Distal Radius Fractures: A Randomized Study. Journal of Bone and Joint Surgery, American Vol., Jan 2008; 90: 16-22
Wong MK, Leung F, Chow SP: Treatment of distal femoral fractures in the elderly using a less-invasive plating technique. Int Orthop. 2005 Apr;29(2):117-20.
Leung, F; Zhu, L; Ho, H; Lu, W; Chow SP: Palmar plate fixation of AO type C2
fracture of distal radius using a locking compression plate – a biomechanical study in a cadaveric model. The Journal of Hand Surgery (British), vol 28B, 3, June 2003 :263-6.
Leung F, Chow SP: A randomised prospective trial comparing Low Contact
Dynamic Compression Plate and Point Contact Fixator in forearm fractures. Journal of Bone and Joint Surgery, American vol., Dec 2003, vol.85, 2343-2348