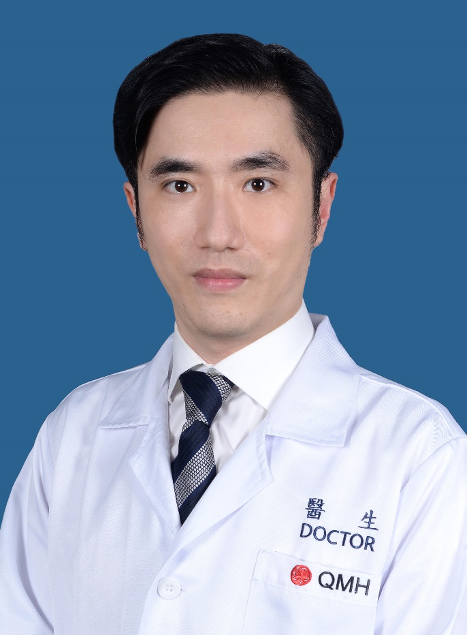 Dr TANG, Yuk Kwan Chris
MBBS, FRCSEd, FHKCOS, FHKAM
Associate Consultant
Multimodal management for back and neck pain
Spinal infections
Spinal fractures
Degenerative spine conditions
Spinal tumours
Spinal deformities
Representative publications
Tang CYK, Fang B, Fung BKK, Fok MWM. Defining the norm: a study of radiological wrist anatomy in a Southern Chinese population. The Journal of hand surgery, European volume. 2021 Jun;46(5):539-541.
Tang CYK, Cheung KMC, Samartzis D, Cheung JPY. The Natural History of Ossification of Yellow Ligament of the Thoracic Spine on MRI: A Population-Based Cohort Study. Global Spine J. 2021 Apr;11(3):321-330.
Tang CYK, Kamath VHD, Cheung PWH, Cheung JPY. Predictive factors for intraoperative blood loss in surgery for adolescent idiopathic scoliosis. BMC Musculoskelet Disord. 2021 Feb 26;22(1):225.
Tang CYK, Ng KH, Lai J. Adult Flatfoot. BMJ. 2020 Feb 24;368:m295
Tang CYK, Cheung JPY, Samartzis D, Leung KH, Wong YW, Luk KDK, Cheung KMC. Predictive factors for neurological deterioration after surgical decompression for thoracic ossified yellow ligament. Eur Spine J. 2017 Oct;26(10):2598-2605.
Tang CYK, Fung B, Chan R, Lung CP. Another light in the dark: Review of a new method for the arthroscopic repair of triangular fibrocartilage complex. J Hand Surg Am. 2012 Jun;37(6):1263-8.
Hong Kong Orthopaedic Association (HKOA) Spine Chapter Outstanding Spine Paper Award (2019)
Top prize, Professor SP Chow Orthopaedic Contest (2017)
Hong Kong Orthopaedic Association (HKOA) 35th Annual Congress: The Best Paper Award for Trainee Member (2015)