Clinical 3D Printing and Orthopaedic Trauma Fellowship Programme
The Tam Shiu Anatomical Modelling Laboratory welcomes overseas doctors and researchers to visit our Laboratory as Fellows. In general, these are popular and the waiting list can be quite long. Early application is therefore well advised.
Highlights:
Application of 3D printing in orthopaedics / point of care clinical 3D printing
Use of industrial grade 3D printers, FDM / SLS / SLA & Polyjet & postprocessing
Use of 3D printing software: Materialise Mimics / 3-Matics / Meshmixer/ 3D slicer
Design and manufacturing of custom 3D printed orthopaedic implants
Safety and quality control steps
Several categories are available:
Duties:

Provide full clinical duties including 3D printed models and surgical jigs design, 3D printers' operations, surgical operations, wards, and clinics.
Other duties as assigned by the division
Surgical care of orthopaedic trauma patients
Participation in clinical or basic science research project

Qualifications required:

A medical degree
Evidence of his / her specialist orthopaedic training, or its equivalent

Offer is contingent upon granting of limited registration by the Medical Council of Hong Kong
Period of appointment: 1 – 3 months
Emoluments: HKD20,000 per month
Accommodation will not be provided
Short term visitations as observers, aimed at familiarizing with the clinical or research practices of the Laboratory
There is no direct patient contact, and the observers are not expected to scrub and assist in surgical operations
Qualifications required:

Suitably qualified researchers, biomedical engineers or clinicians

Period of appointment: 3 months
Emolument: nil
Accommodation will not be provided
Applicants are required to submit their application consisting of

A full CV
A covering letter stating the requested timing for the fellowship
Reference letters from their referees

A zoom interview will be required
Application for Training / Employment visa is required for shortlisted candidates
Applications and enquiries can be made in writing to Administration Office, 5/F Professorial Block, Queen Mary Hospital, Pokfulam, Hong Kong or by email to ortho@hku.hk
Dr Christian Fang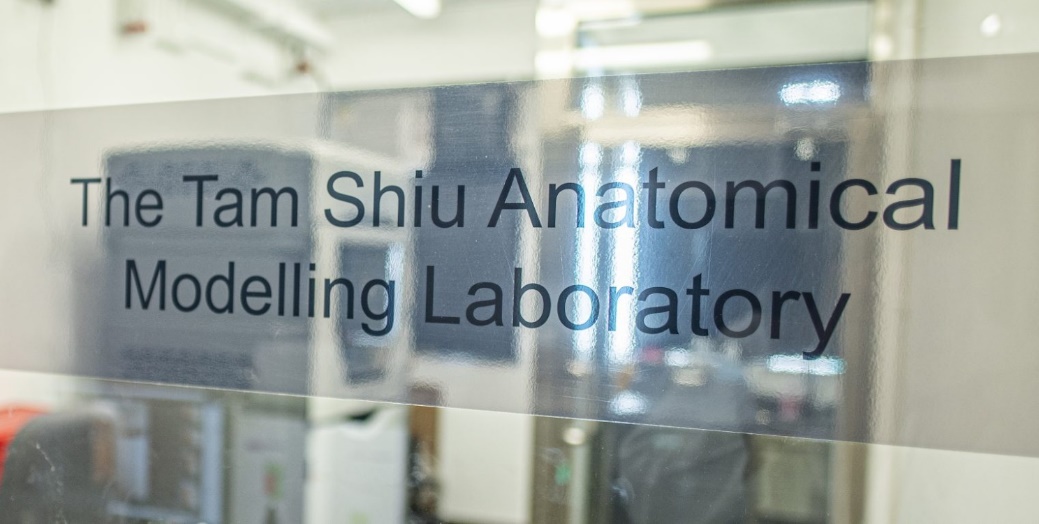 The Tam Shiu Anatomic Modelling Laboratory is a multispecialty point of care 3D Printing Laboratory managed by the Hong Kong University Health System and primarily serves the Hospital Authority Hong Kong West Cluster of hospitals and collaborating hospitals. The 3D printing laboratory is established in 2018 and currently houses 5 industrial grade 3D printers and services around 400 patients per year requiring various degree of 3D printing aided clinical interventions. Our laboratory focuses heavily on safety, innovation, and efficient workflow. All services are provided free of charge to patients in the public healthcare system. The unit sees exponential growth in demand in the previous years. Complex pathologies and high case load provide value for training and research. We also value international collaboration in which visiting clinicians and research may join our fellowship programme.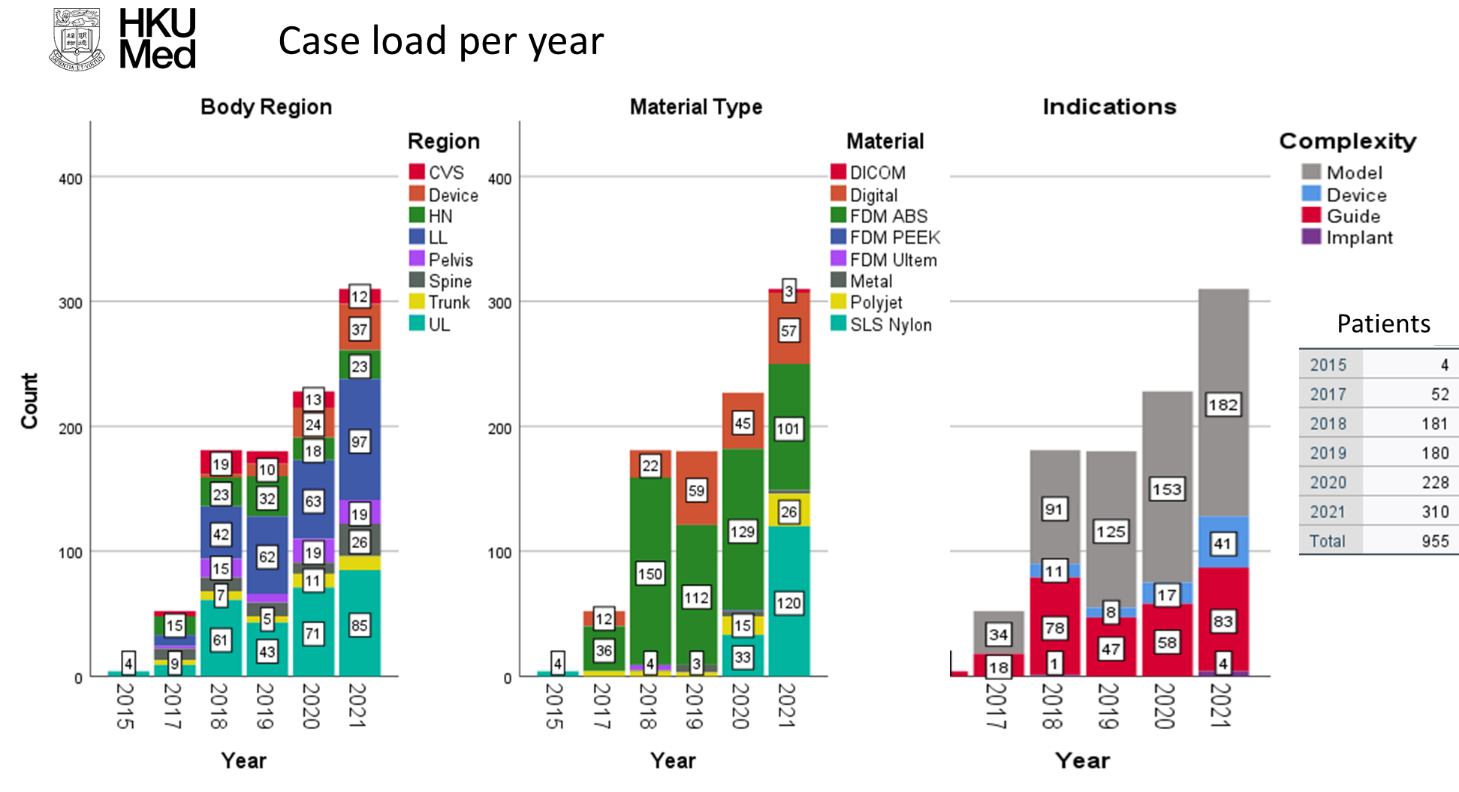 Stratasys J750 Digital Anatomy Pojyjet
Stratasys F450MC FDM
Stratasys J55 Polyjet
Stratasys Origin One SLA
EOS P110 SLS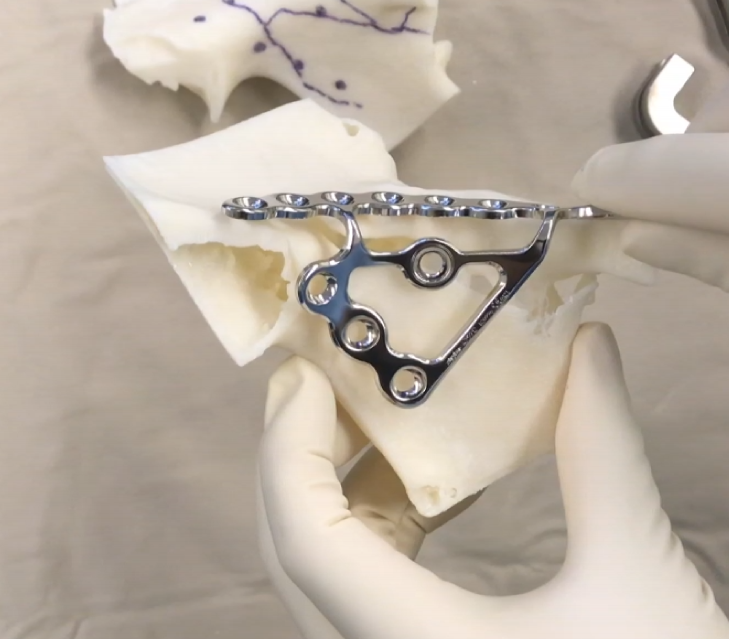 Acetabular fracture model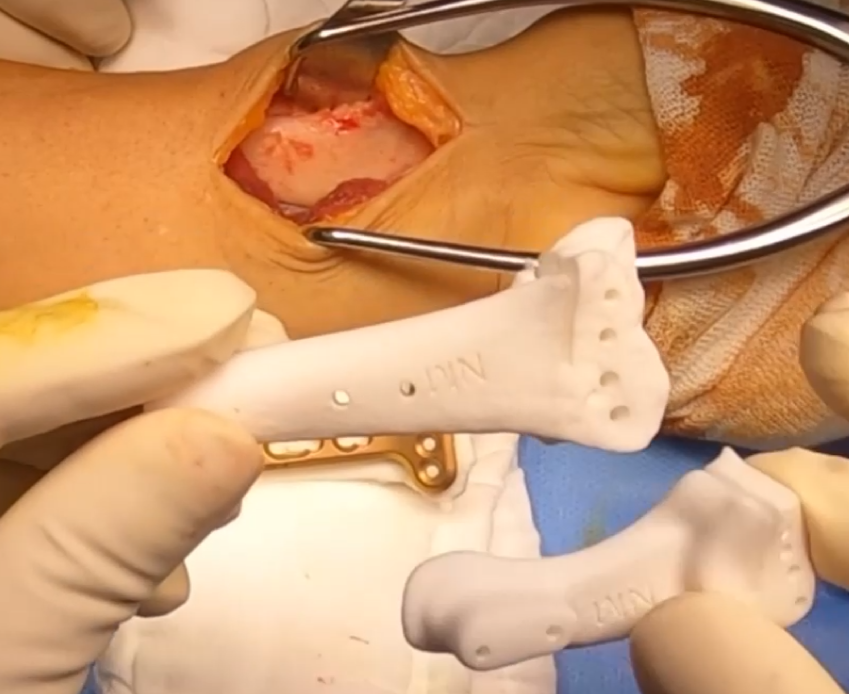 Distal radius osteotomy guides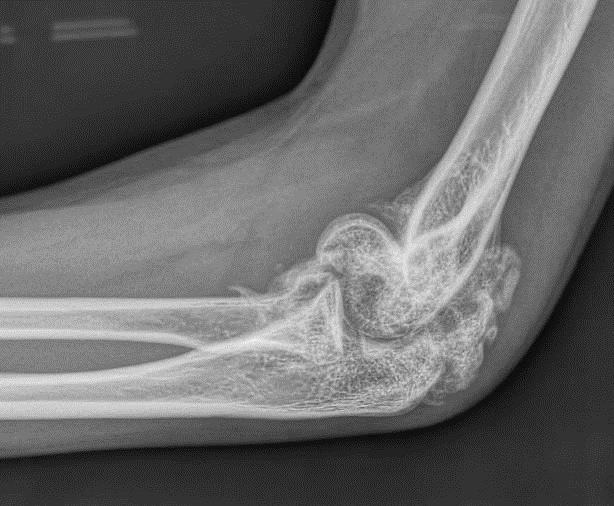 Complex elbow fracture model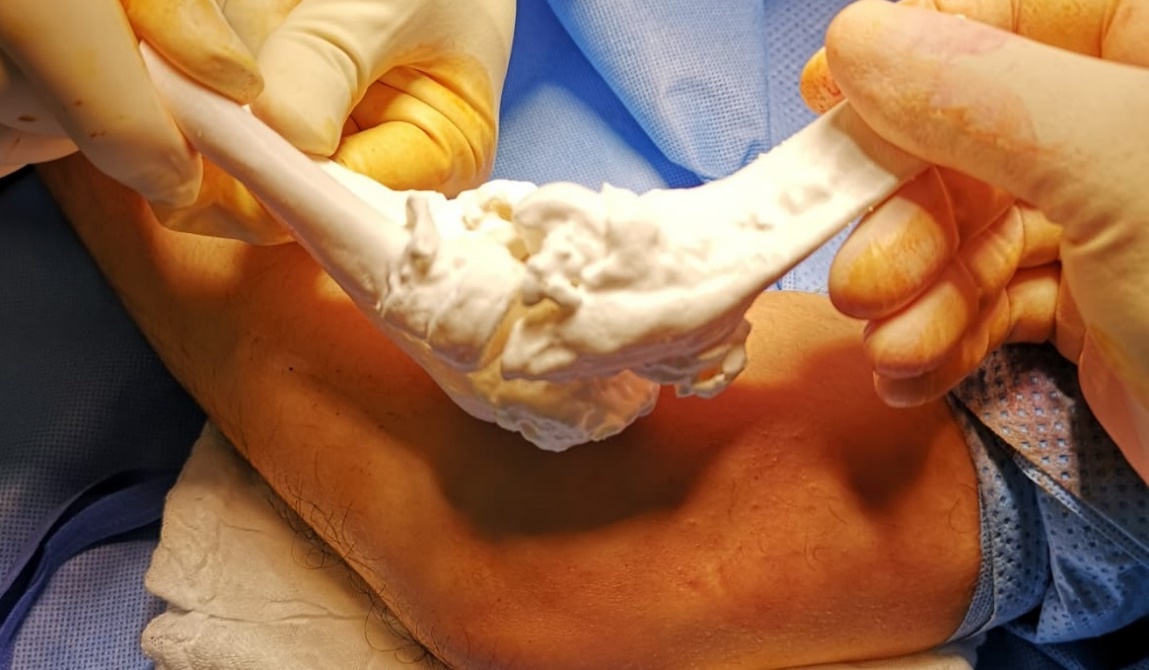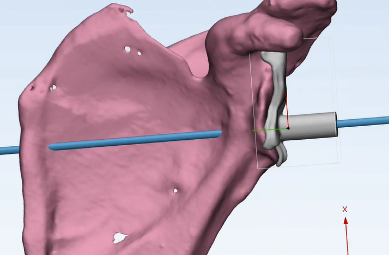 Shoulder replacement metaglene guides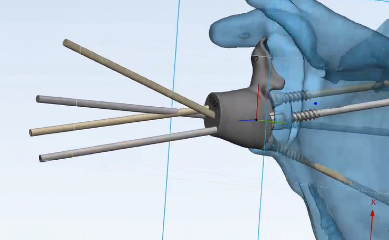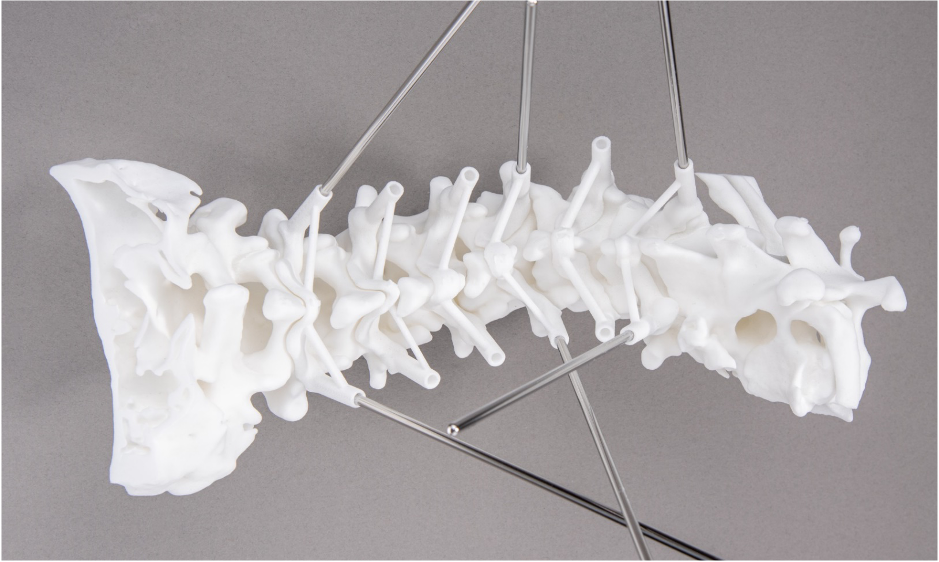 Spinal deformity patient specific pedicle guides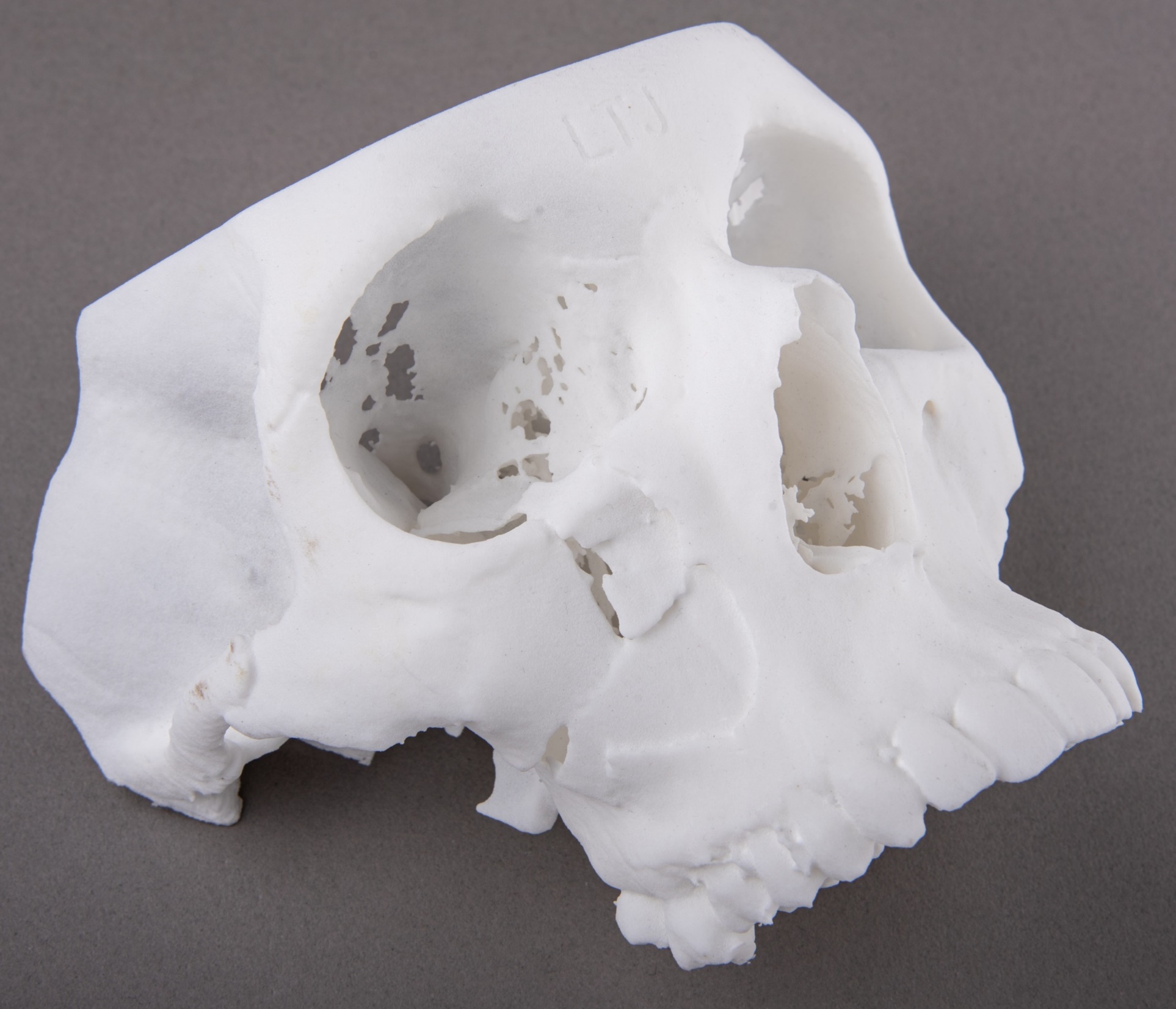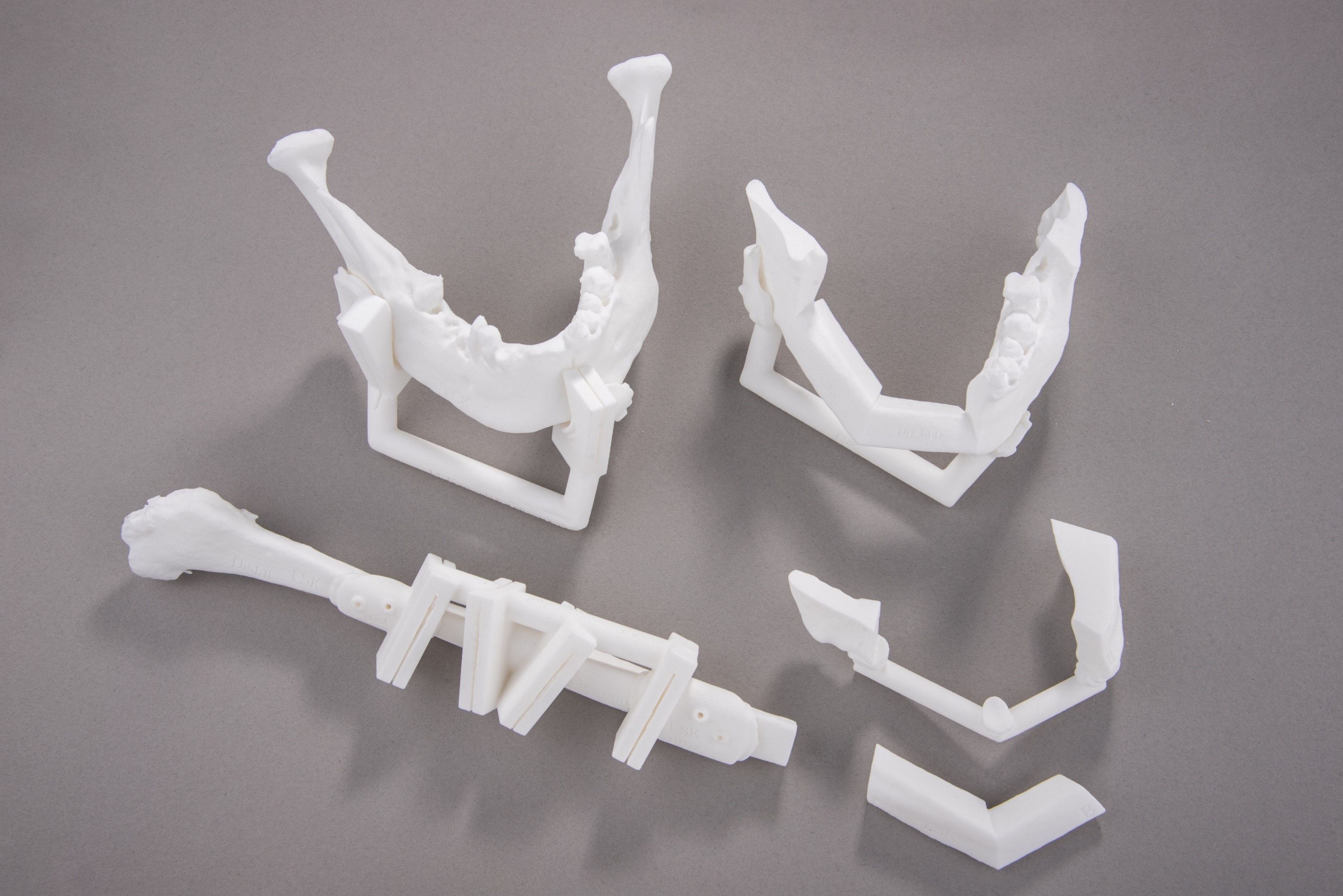 Free fibula flap mandibular reconstruction guides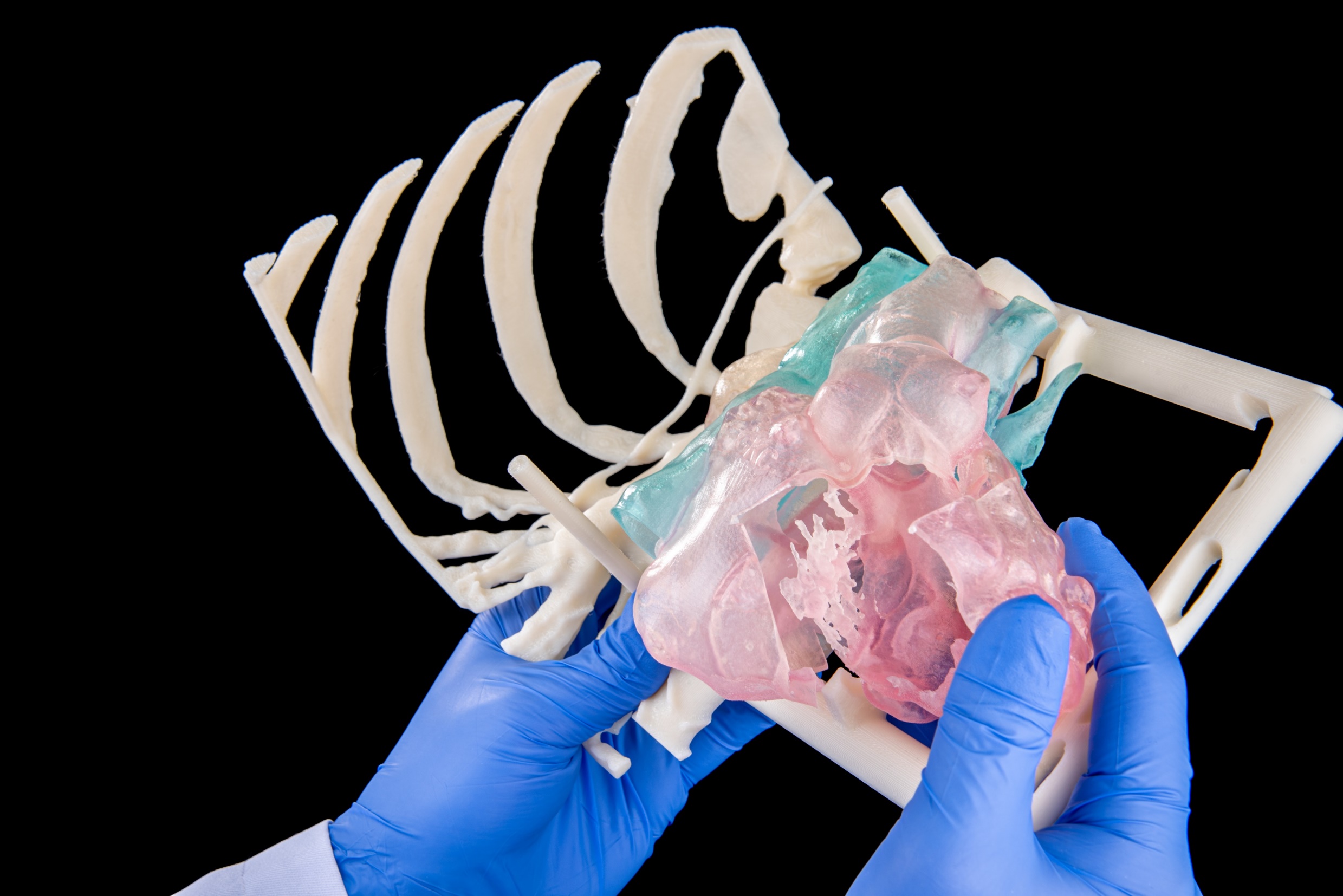 Cardiovascular intervention planning model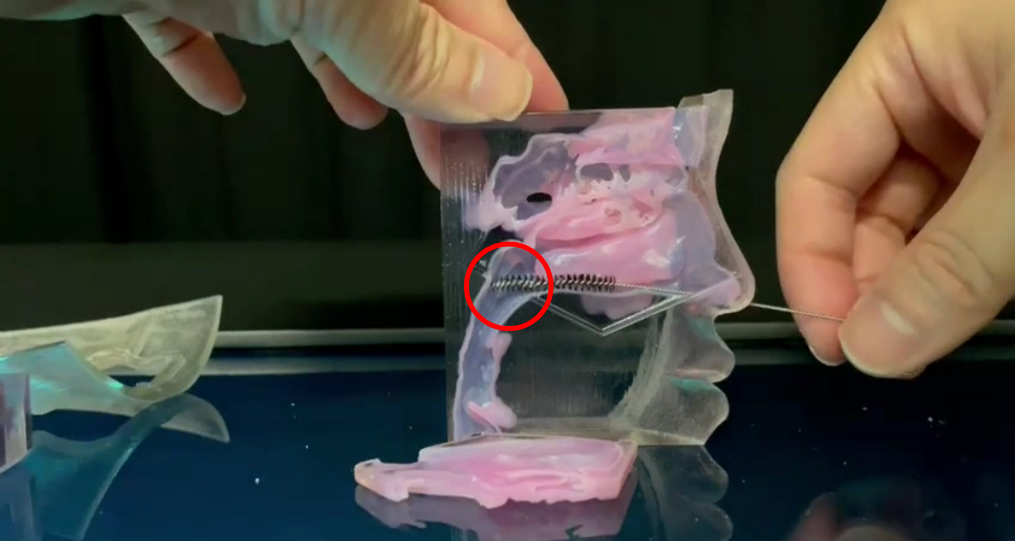 Nasal swab teaching model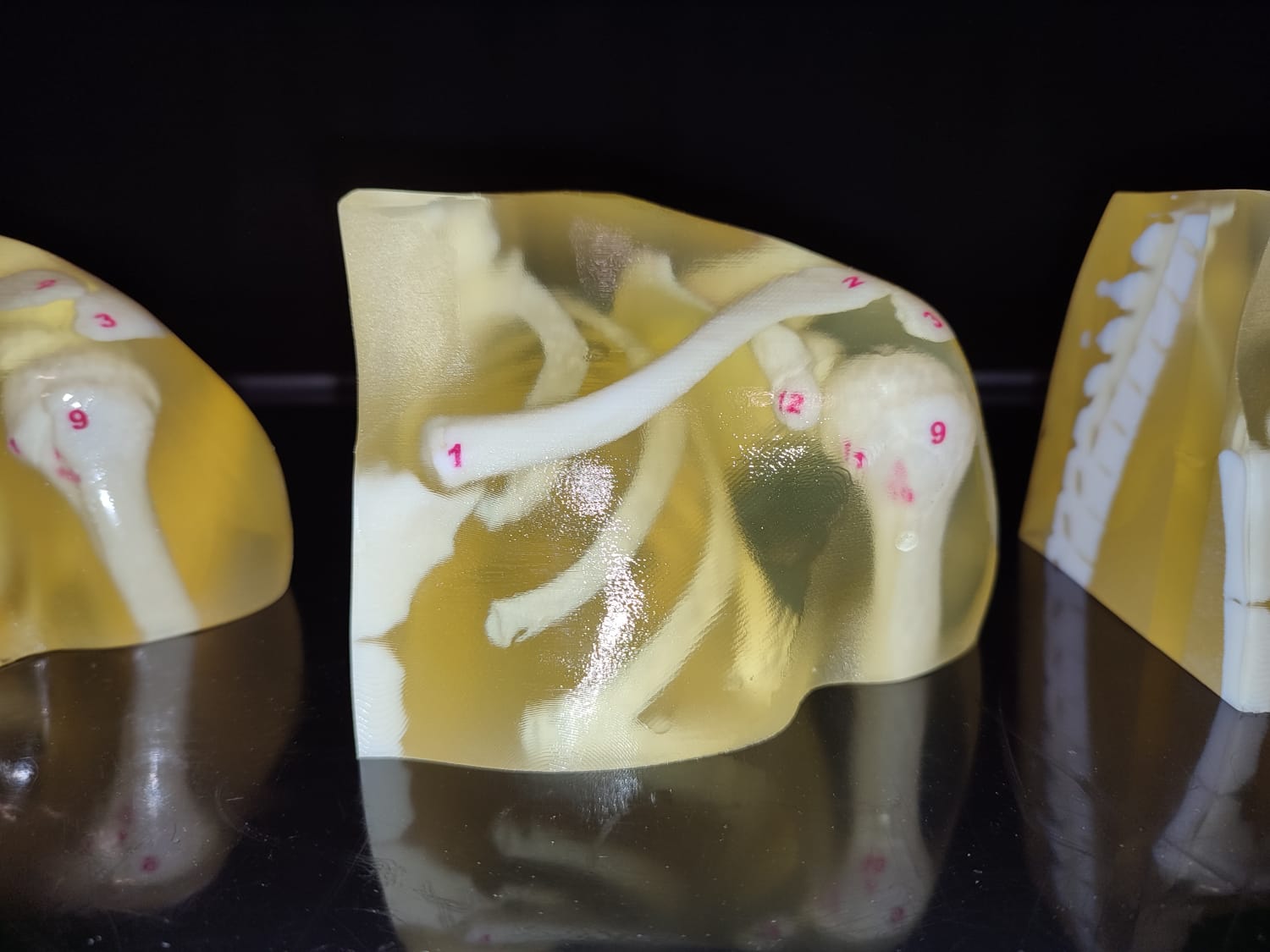 Shoulder landmarks teaching model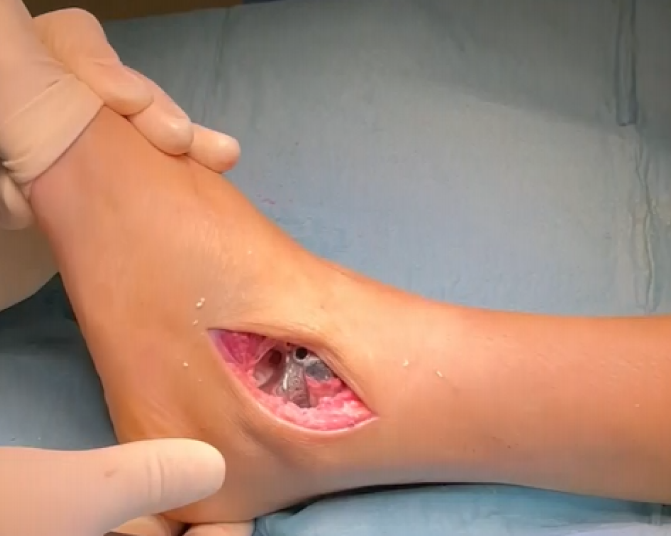 Patient specific talar implant