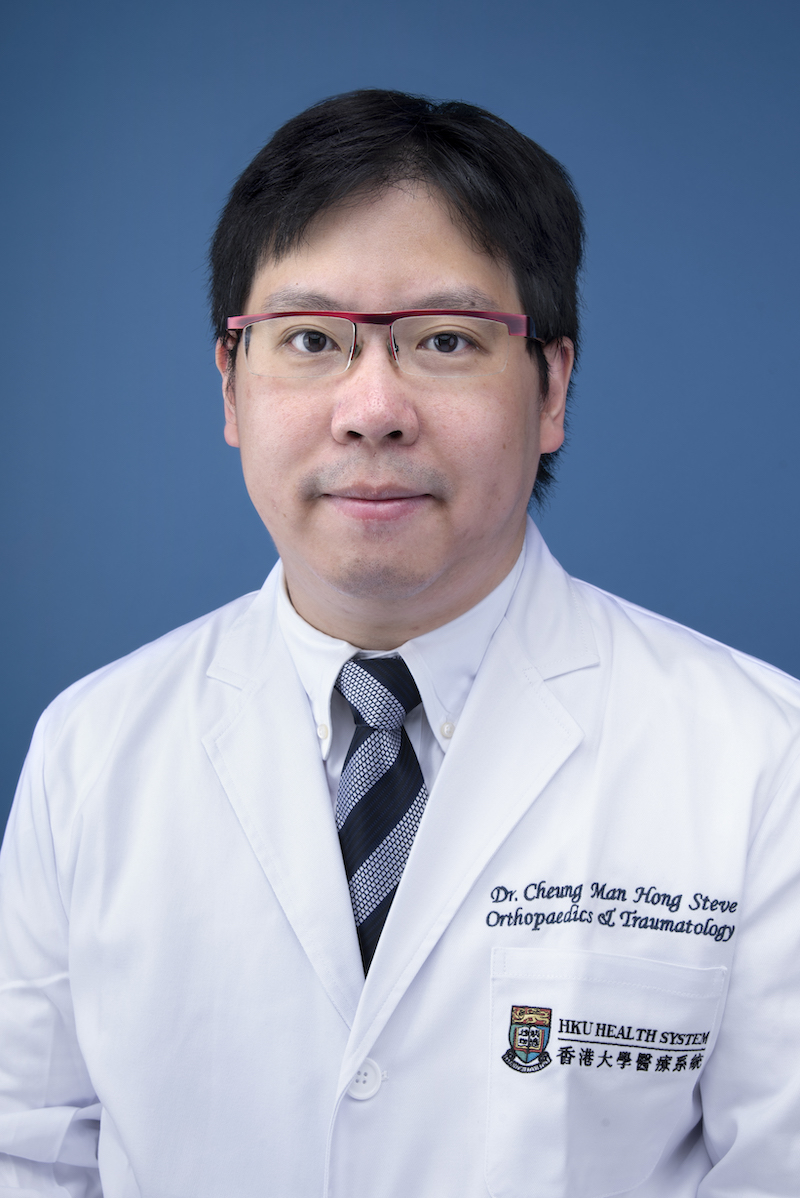 MBBS(HK), MRCSEd, FRCSEd(Orth), FHKCOS, FHKAM(Orthopaedic Surgery)
Clinical Assistant Professor
Honorary Associate Consultant
Dr. Cheung received MBBS degree from The University of Hong Kong in 2006. He started Orthopaedics specialty training afterward and acquired specialist qualification in 2013. After his training, Dr. Cheung determined to sub-specialize in joint replacement surgery, and has received overseas training in various renowned institutions in USA, France, UK and Korea. Dr. Cheung joined the Division of Joint Replacement Surgery of the Department of Orthopaedics and Traumatology, Queen Mary Hospital, The University of Hong Kong in 2016. He is currently the clinical assistant professor and honorary associate consultant of the department. Dr. Cheung actively participates in academic and research activities and is a renowned local and regional expert in Unicompartmental Knee Replacement.
Chairman. Hong Kong Oxford® Dinner Meeting 2021. ZimmerBiomet Institute. Dec 2021. Hong Kong.
Faculty. Stryker ZipLine Pioneer Meeting Webinar. Stryker Limited. Dec 2021. Hong Kong.
Faculty. Advanced Hip solutions & Sawbone Hands-on Workshop. DepuySynthes. Hong Kong. Nov 2021.
Faculty and Session Moderator. 41st SICOT Orthopaedic World Congress. Sept 2021. Budapest.
Chairman. Hong Kong Oxford Partial Knee Replacement Bioskills. August 2021. Hong Kong.
Faculty. Asia Pacific 1st Orthopaedics Masters' Series. Breaking down the barriers: Driving a successful ERAS program. Webinar. June 2021.
Moderator and Speaker. Highlights from the New Consensus Guidelines for Orthopaedic Infection and Wound Management. HKOA and ConvaTec Group Ltd Webinar. March 2021.
Faculty. Oxford Instruction Course Hong Kong Recon Webinar. Dec 2020.
Faculty. Oxford Meet the Expert ( Advanced ) Hong Kong Recon Webinar. Oct 2020. Hong Kong.
Faculty. 8th DAA / Attune Workshop Webinar. July 2020. Taichung, Taiwan.
Invited Speaker. 粤港澳人工关节置换"新技术,新理念"研讨会. 27 July 2019. 广东省中医院珠海院区, Zhuhai, CHINA.
Chairman. Symposium on Unicompartmental Knee Arthroplasty and its Controversies. April 2019. Hong Kong.