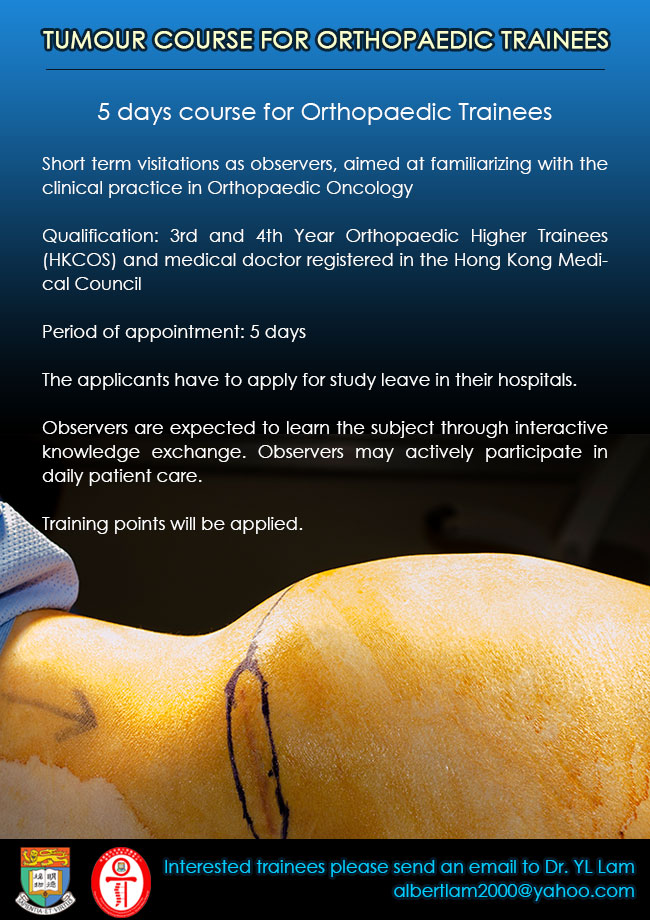 5 days course for Orthopaedic Trainees
Short term visitations as observers, aimed at familiarizing with the clinical practice in Orthopaedic Oncology
Qualification: 3rd and 4th Year Orthopaedic Higher Trainees (HKCOS) and medical doctor registered in the Hong Kong Medical Council
Period of appointment: 5 days
The applicants have to apply for study leave in their hospitals.
Observers are expected to learn the subject through interactive knowledge exchange. Observers may actively participate in daily patient care.
Training points will be applied.
Interested trainees please send an email to Dr. YL Lam (albertlam2000@yahoo.com).