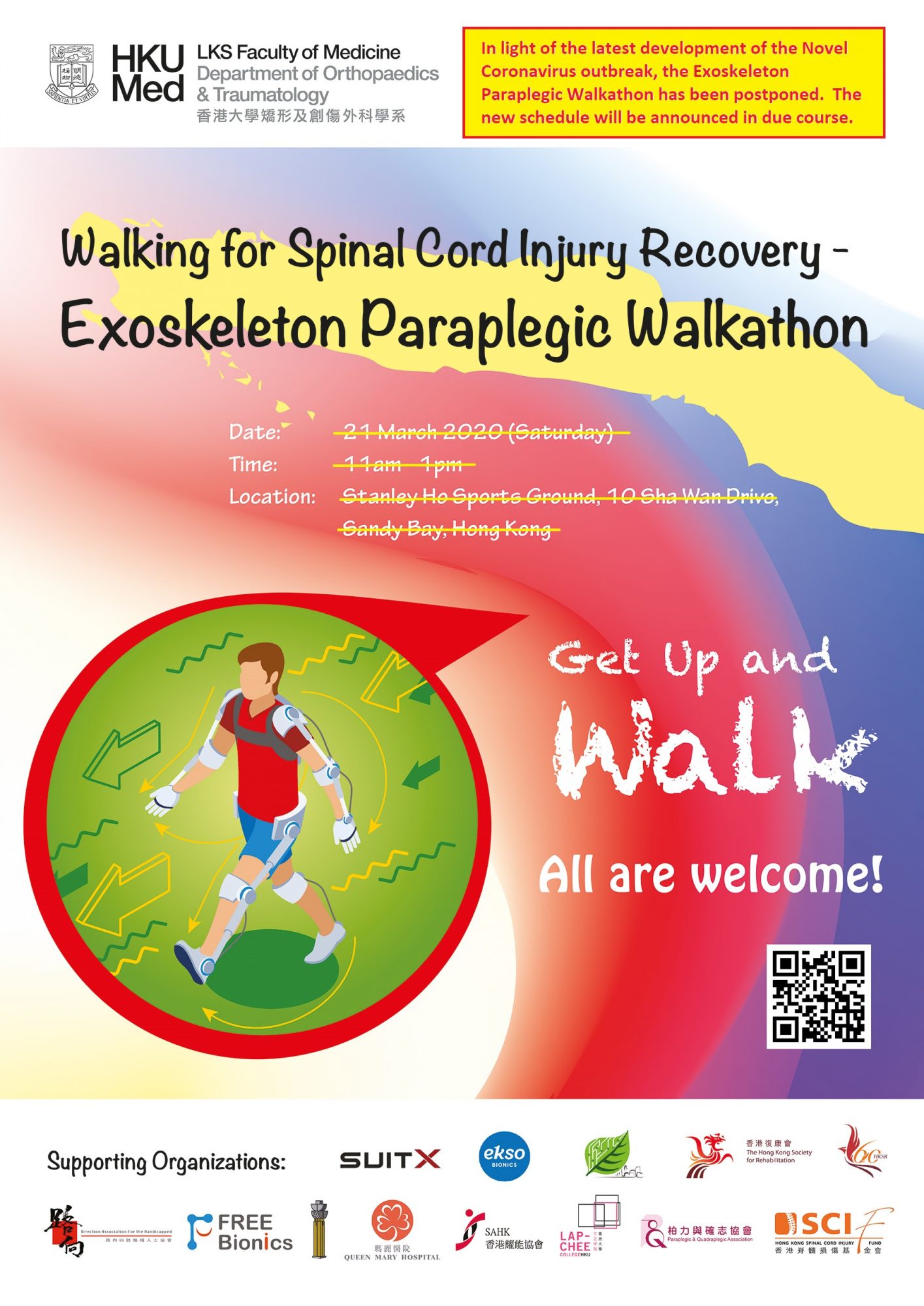 In light of the latest development of the Novel Coronavirus outbreak, the Exoskeleton Paraplegic Walkathon has been postponed. The new schedule will be announced in due course.
Date
21 March 2020 (Saturday)
Time
11:00am – 1:00pm
Location
Stanley Ho Sports Ground, 10 Sha Wan Drive, Sandy Bay, Hong Kong
Details
Online registration
https://hkuems1.hku.hk/hkuems/ec_hdetail.aspx?guest=Y&ueid=69209

All are welcome!