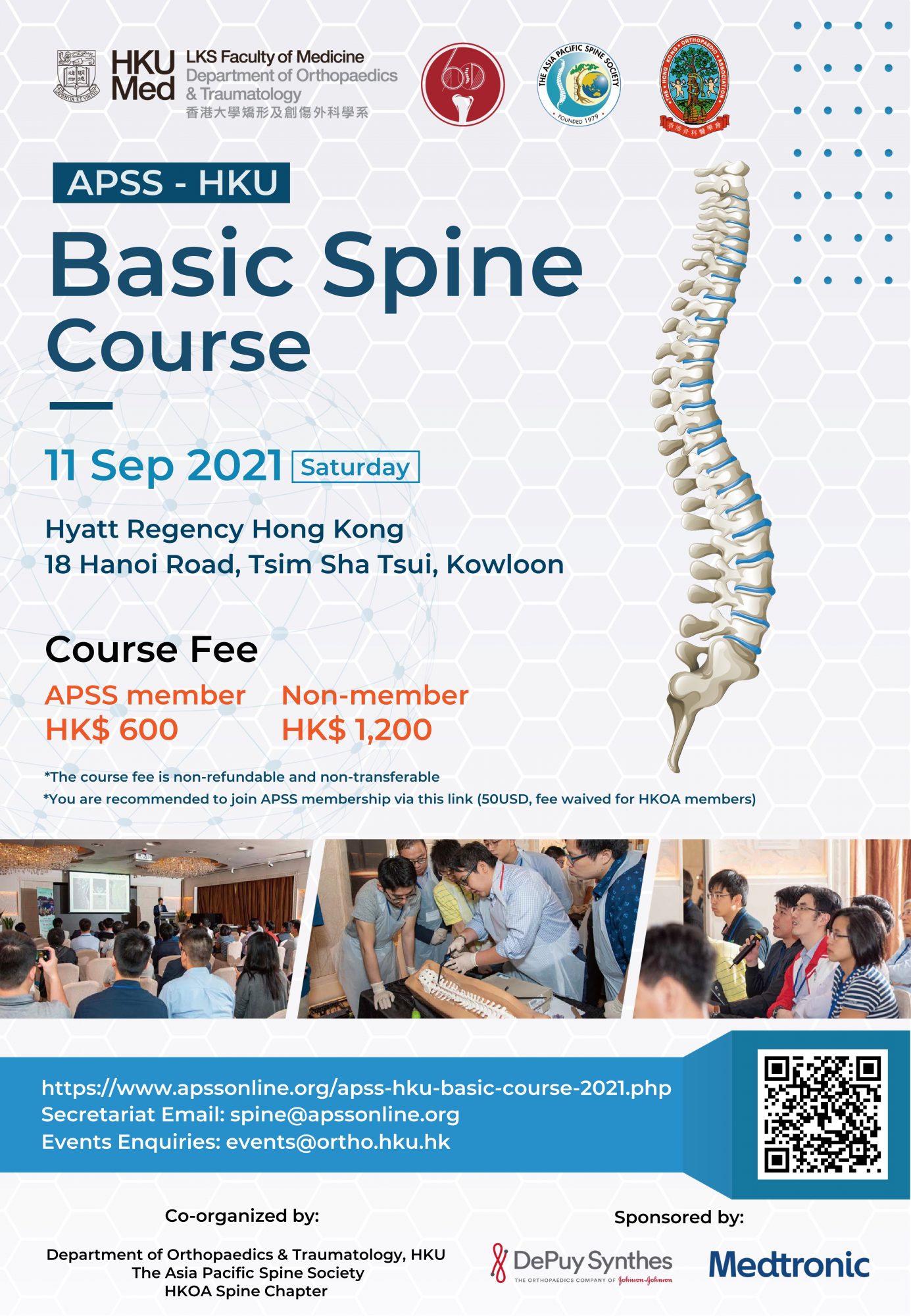 Photo Gallery
Date
11 September 2021 (Sat)
Course Program
Course Fee
APSS member HK$600
Non-member HK$1200
Online Registration
Registration is open until 1 September. Admission quota is 32 participants. The registration is on a first come first served basis.
You are recommended to join APSS membership via this link (50USD, fee waived for HKOA members):
https://www.apssonline.org/membershipRegistration-standard.php
* APSS Member registrants are required to submit a proof of their APSS membership by email to events@ortho.hku.hk.
Course Chairman
Faculties
Yudha Mathan Sakti, Indonesia (APSS)
Roongrath Chitragran, Thailand (APSS)
Dennis Hey, Singapore (APSS)
Jason Cheung (HKU)
Paul Koljonen (HKU)
Chris Tang (HKU)
KM Sieh (HKOA)
YK Chan (HKOA)
Philip Cheung (HKOA)
Michael Tse (HKOA)
Wong Chong Hing (HKOA)
Martin Chan (HKOA)