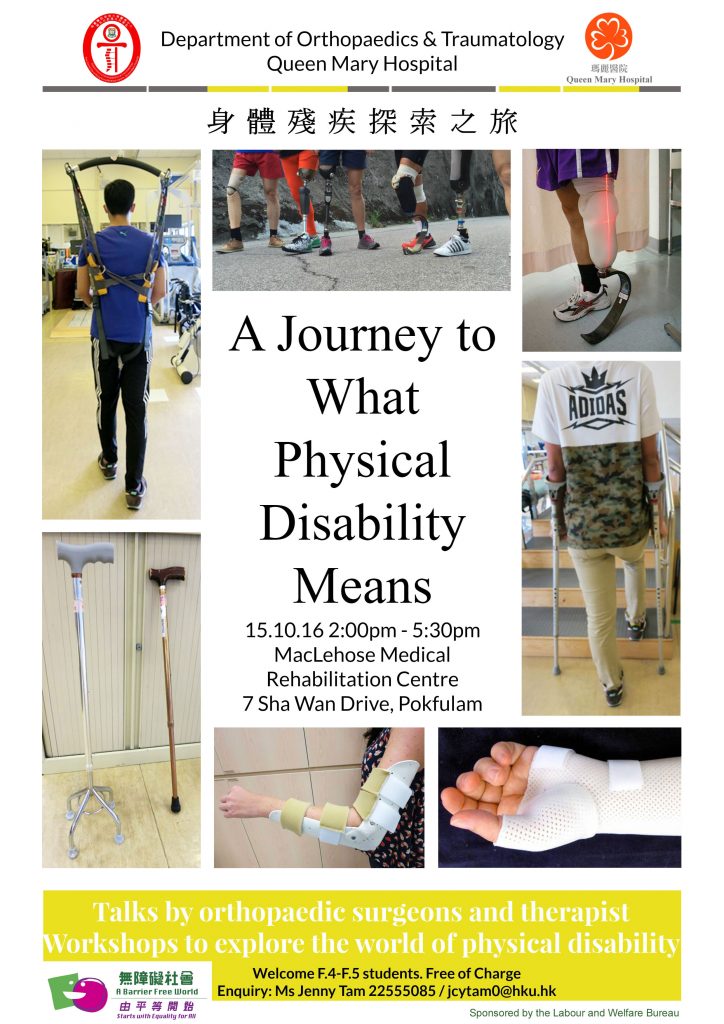 About the project
This project which is supported by the Government Fund under the Control of Permanent Secretary for Labour and Welfare was held on the 15th October, 2016 at MacLeahose Rehabilitation Centre.
The aim of the project was to raise awareness of physical disability to the young generation.
Around 70 students (F4-F6) from 13 different secondary schools attended the half day event. We were privileged to have Dr CC Luk, the Cluster Chief Executive, Hong Kong West Cluster, to give an opening speech on the relevance of physical disabilities to our daily lives.
The first part of the event was interactive case discussions with orthopedic surgeons, nurses, physiotherapists, occupation therapists, prosthetists and patients. Students learnt the role of each health professionals and on how they assist patients with disabilities to in-cooperate back into the society.
For the second part, the students were divided into groups. Games are prepared, allowing students to have a chance to experience what a person with physical disability is like and to experience part of their rehabilitation regimen. A hospital tour was also arranged.
At the reflective session, students shared their own experiences and their thoughts. They became more aware of how lucky they were. They learnt the needs of people with physical disabilities and the vulnerability / helplessness that people with physical disabilities might feel at times. It is hoping that they would take all they learnt through this event and spread to their schools, families and friends.
News Clipping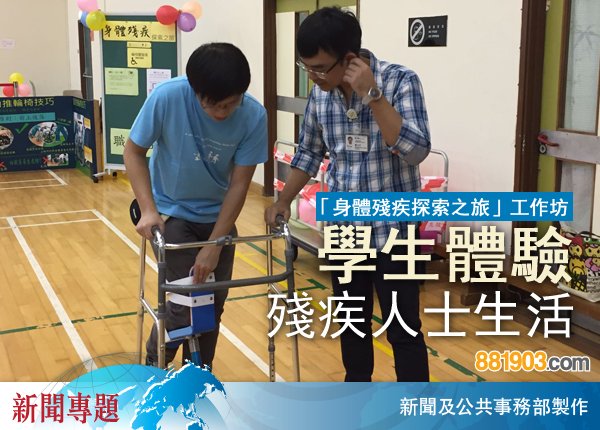 881903商業電台 學生體驗殘疾人士生活
Photos