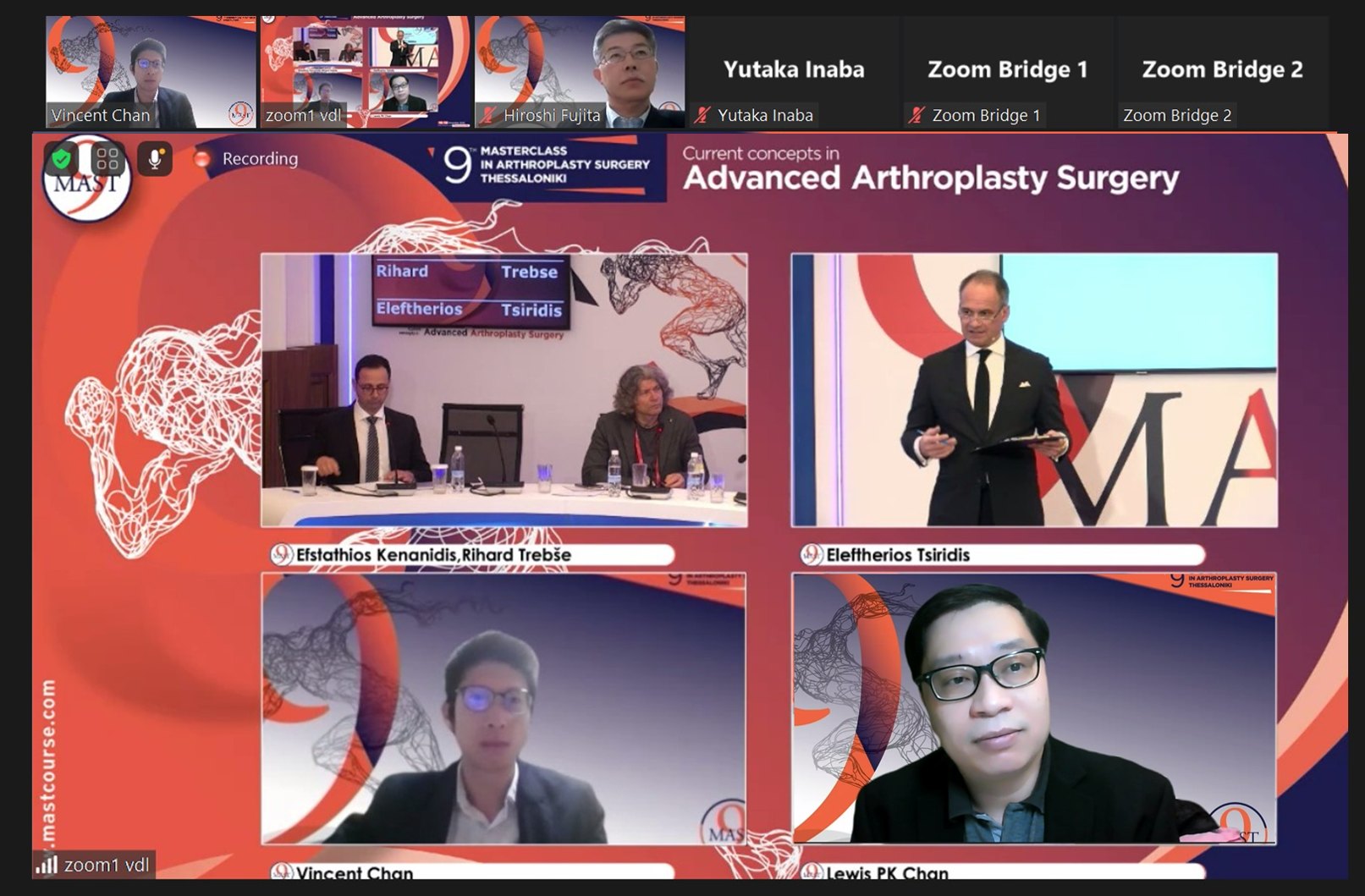 【Speaking at International Event】
Dr Vincent Chan and Dr Lewis Chan, members of the Division of Joint Replacement Surgery, were invited to speak at the 9th Masterclass in Arthroplasty Surgery Thessaloniki, one of the most popular arthroplasty courses organized in Europe, on 16 Dec 2022.
During the course, Dr Vincent Chan shared his experience in his scientific project titled "Prediction of Lower Limb Arthroplasty Sizes with Patient Demographics, Hand and Foot Sizes".
In addition, Dr Lewis Chan shared tips for complex hip revision in his talk titled "Cemented Nail-Plate Construct as 1.5-stage Exchange Arthroplasty for Periprosthetic Joint Infection in Total Hip Arthroplasty with Massive Bone Defect".
During the discussion session, there were great interactions with the participants, moderators, and Prof Eleftherios Tsiridis, President of the meeting.
#HKUOrtho#Orthopaedics#Arthroplasty#LowerLimbArthroplasty#THA
More on our Facebook page