Division of Hand & Foot Surgery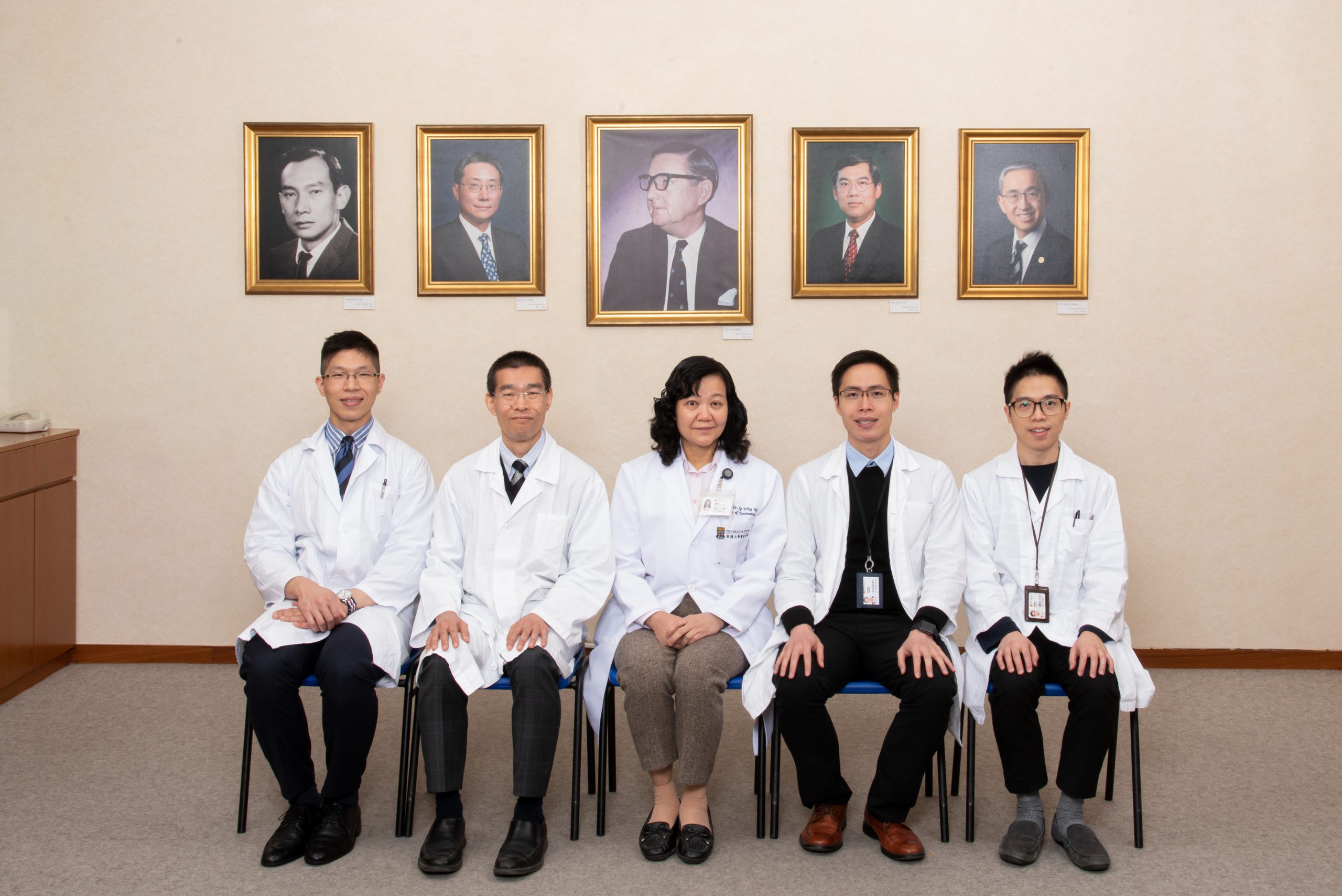 The full complement of hand and foot reconstructive surgery is performed by the division. While the foot and ankle part of the division is a relatively young specialty being established in 1998, hand surgery has a long tradition dating back to the 1970s. It has an international reputation for its management of hand injuries, being the first in Hong Kong to perform a successful microsurgical thumb transplant in 1977, and has prospectively collected the largest series of hand fractures in the world with over 1,000 cases. New methods of fixation for hand fractures are developed and two of our designs are already patented.
The division sees approximately 10,000 cases per year in its various out-patient clinics including general clinics as well as its multidisciplinary hand clinics and foot clinics. These combined clinics are held together with the physiotherapists and occupational therapists, and in the case of foot clinics, the podiatrists and prosthetists. They represent a "one stop centre" for the convenience of the patients and surgeons alike. A congenital hand clinic is held at the Duchess of Kent Children's Hospital, where particular attention has been placed on the management of cerebral palsy related upper-limb problems. Artificial limbs, including prosthetic hands and sophisticated myo-electric limbs can be made at the MacLehose Medical Rehabilitation Centre. Neuroprosthesis to mobilize upper limbs in tetraplegic patients will be the coming goal to pursue.
With the changing spectrum of pathologies from injuries to degenerative and inflammatory conditions, the division is paying increased attention to the development of artificial finger joints. We have our own novel design which has already undergone biomechanical and animal tests. The next stage is to perform clinical trials. Tissue engineering is another area which will be complimentary to microsurgery. The use of resorbable polymers for guided bone regeneration in segmental bone loss was proven successful in animal models, and similar techniques are currently being applied by our division to clinical cases, with promising early results.
Excellence in research is a major goal within the Division, special areas of development include bone regeneration using a tissue engineering approach, arthroplasties for finger joints, and the use of growth factors for wound problems. Clinical areas of interest include the use of functional electrical stimulation, artificial sensation and surgery in reconstruction of neuromuscular conditions, outcome of tendo-Achilles rupture and management of tibialis posterior dysfunction.
Examples of previous and ongoing studies
Hand fracture (supported by Research Grants Council of Hong Kong):
Splintage programme
Distal phalangeal fracture study
Biomechanical study of various internal fixation methods
Biomechanical study of soft tissue in finger
Wound Management:
Management of diabetic ulcer
Application of growth factors for different wound problems
Upper limb prosthesis:
Artificial sensation & its application in prosthesis, myoelectric hand & pressure sores.
Implantable EMG recording electrode
Neuromuscular disease
Brachial plexus injuries
Tetraplegic reconstruction and functional electrical stimulation
Nerve regeneration in CNS/PNS junction
Difficult wrist problem:
Chronic wrist pain: dorsal wrist syndrome & sequelae of fracture distal radius
Anatomical and radiological study of phalangeal bones
Clinical study on rare infection in hand and wrist:
Observational study of our treatment result
New drug treatment regime
Rare hand & wrist infection
Microsurgery
Study of reverse flow flap in lower limb
Effect of bFGF to improve venous congestion in reverse flow flap