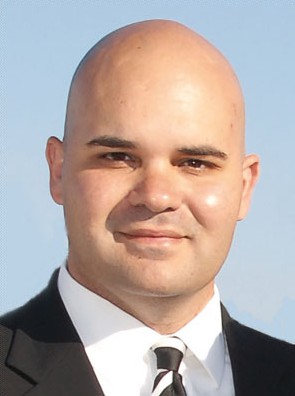 DSc, PhD (C), MSc, Dip EBHC, CEBHC, RIPH
Associate Professor
Director, Clinical Spine Research
Deputy Director, Laboratory and Clinical Research Institute for Pain
Li Ka Shing Faculty of Medicine
Dr. Dino Samartzis was born in Chicago, Illinois. He attended Loyola Academy high school in Wilmette, Illinois and went on to obtain his undergraduate degree from Northwestern University in Evanston, Illinois. Dr. Samartzis further pursued graduate studies in biological sciences, evidence-based health care, clinical epidemiology, medical sciences, and international studies at Harvard University in Cambridge, Massachusetts, the University of Oxford in Oxford, England, the University of Cambridge in Cambridge, England, Erasmus University in Rotterdam, The Netherlands, Charles University in Prague, Czech Republic, and the London School of Economics and Political Science in London, England. Dr. Samartzis completed a postdoctoral fellowship at the Department of Biochemistry at the University of Hong Kong in Hong Kong.  Furthermore, he was a Gilbert Beebe Fellow of the Radiation and Nuclear Board of the National Academies of Science in Washington D.C., the Radiation Epidemiology Branch of the National Institutes of Health in Bethesda, Maryland, and at the Radiation Effects Research Foundation (a.k.a. Atomic Bomb Casualty Commission) in Hiroshima, Japan addressing the effects of atomic nuclear power/radiation and their health-related risks upon the musculoskeletal system.
Since having started his career in spine at the Division of Spine Surgery, Department of Orthopaedic Surgery at Rush University Medical Center in Chicago, Illinois under the auspices of Professor Howard An, Dr. Samartzis has published approximately 250 research articles, book chapters, and other educational material in peer-reviewed journals, textbooks, etc. Dr. Samartzis has also been the Editor-in-Chief and/or Section Editor for several textbooks and journal theme issues, such as The Cervical Spine, Minimally Invasive Spine Surgery, Orthopaedic Surgical Approaches, Intervertebral Disc Degeneration, Disc Degeneration, Spine Degeneration and Pain, Spinal Imaging Phenotypes,  and others. Dr. Samartzis is actively involved on the Editorial, Advisory, and Review Boards of nearly two dozen medical journals, such as SPINE, Journal of Spinal Disorders and Techniques, The Spine Journal, Journal of Orthopaedic Surgery & Research, Journal of Bone and Joint Surgery (American and British), and the British Medical Journal. In particular, he serves as Deputy Editor for the Global Spine Journal, the most circulated spine journal in the world, and for InSpine Magazine.  In addition, Dr. Samartzis is also an elected member of various organizations, such as AOSpine, American Academy of Orthopaedic Surgeons (AAOS), North American Spine Society (NASS), International Society for the Study of the Lumbar Spine (ISSLS), Orthopaedic Research Society (ORS), Hong Kong Orthopaedic Association (HKOA), American College of Epidemiology (ACE), and the Congress of Neurological Surgeons (CNS). In particular, Dr. Samartzis serves as the Research Chair for AOSpine East Asia, having developed in that role numerous research grants, fellowships, and research courses for spine clinicians and scientists, a Member of the Research Development Committee for NASS, Board of Directors for the International Klippel-Feil Alliance, Secretary for the Pain Genetics SIG of the International Association for the Study of Pain, and was the Chair for the first ever Pain Genetics Symposium: from Basic Science to Clinical Applications in Asia (2012) and Advances in Orthopaedic Research (AOR) International Symposium (2013). He has been a lead investigator of various international studies, most currently the first large-scale, 35 centre study addressing degenerative spondylolisthesis and facet joint morphology in Asia as well as the 40 centre multi-national spinal tuberculosis project (the world's largest spine study). Furthermore, he is the Founder and Director of the International Spine and Pain Consortium (ISPC – www.spine-consortium.org)) and a founding member of the International Consortium for Health Outcomes Measurements (ICHOM): Low Back Pain Working Group.
Dr. Samartzis has been the recipient of over 45 awards and recognitions, such as nomination as a Fulbright Scholar, commendation by the National Aeronautics and Space Administration (NASA), AOSpine Hansjorg Wyss Award, SICOT/SIROT Orthopaedic Award for Excellence, Young Investigator Award by the SPINE journal, International Society for the Study of the Lumbar Spine's (ISSLS) Best Clinical Study Award, the ISSLS MacNab/Larocca award, and the University of Hong Kong Research Output prize among others. In addition, Dr. Samartzis and his work have been featured in over 250 media forums worldwide, such as U.S. News and World Report, Yahoo News, MSN Health, Good Morning America, Medical Tribune, New York Daily News, AAOS Now, South China Morning Post, Spinal News International, and others.
Dr. Samartzis is currently an Assistant Professor at the Division of Spine Surgery at the Department of Orthopaedics & Traumatology, Honorary Assistant Professor for the Department of Anesthesiology, and Deputy Director of the Laboratory and Clinical Research Institute of Pain at the University of Hong Kong. Dr. Samartzis is an evidence-based clinical spine epidemiologist whose main research interests are non-genetic and genetic factors related to intervertebral disc degeneration and back pain focusing on large population-based cohorts, spinal phenotypes, cervical spine disorders and management, and novel biomarkers and therapies to address spinal disorders. He also has expertise in complex statistical modeling, population-based studies, and evidence-based health-care.
Environmental and lifestyle factors related to spine degeneration and back pain
Biomarkers related to spinal disorders and pain
Obesity related factors associated with intervertebral disc degeneration and low back pain
Spinal phenotyping
Novel imaging related to spine degeneration and pain
Population-based studies
Clinical outcomes assessment and evidence-based orthopaedics
Cervical spine disorders
Degeneration of the cervical and lumbar spine
Cervical spine disorders
Spinal deformities
Rare and uncommon conditions
Personalized spine care
Approximately 250 peer-reviewed articles and book chapters.
PJ Eskola, S Lemmela, PK Kjaer, S Solovieva, M Mannikko, N Tommerup, A Lind-Thomsen, K Husgafvel-Pursiainen, K Cheung, D Chan, D Samartzis, J Karppinen. Genetic association studies in lumbar disc degeneration: a systematic review. PLoS One. 2012; 7: e49995. doi: 10.1371/journal.pone.0049995.
KMC Cheung, J Cheung, D Samartzis, KC Mak, W-Y Cheung, Y-W Wong, B Akbarnia, KDK Luk. Magnetically controlled growing rods for severe spinal curvature in young children: a prospective case series. Lancet. 2012 379: 1967-74.
D Samartzis, J Karppinen, D Chan, KDK Luk, KMC Cheung. The association of lumbar intervertebral disc degeneration on MRI in overweight and obese adults: a population-based study. Arthr Rheum. 2012; 64: 1488-96.
D Samartzis, N Nishi, M Hayashi, J Cologne, HM Cullings, K Kodama, EF Miles, S Funamoto, A Suyama, M Soda, F Kasagi. Exposure to ionizing radiation and the development of bone sarcoma: new insights based on atomic-bomb survivors of Hiroshima and Nagasaki. J Bone Joint Surg (Am). 2011; 93: 1008-15.
D Samartzis, J Karppinen, F Mok, DYT Fong, KDK Luk, KMC Cheung. A population-based study of juvenile disc degeneration and its association with overweight and obesity, low back pain, and diminished functional status. J Bone Joint Surg (Am). 2011; 93: 662-70.
F Mok, D Samartzis, J Karppinen, KDK Luk, DYT Fong, KMC Cheung. 2010 ISSLS Prize Winner: Prevalence, determinants, and association of Schmorl's nodes of the lumbar spine with disc degeneration: a population-based study of 2,449 individuals. Spine. 2010; 35: 1944-52.
KMC Cheung, D Samartzis, (Joint First Authors), J Karppinen, F Mok, DYT Fong, KDK Luk. Intervertebral disc degeneration: new insights based on "skipped" level disc pathology. Arthr Rheum. 2010; 62: 2392-400.
D Samartzis, P Kalluri, J Herman, JP Lubicky, FH Shen. 2008 Young Investigator Award. The role of congenitally fused cervical segments upon the space available for the cord and associated symptoms in Klippel-Feil patients. Spine. 2008; 33: 1442-50.
FH Shen, D Samartzis. Traumatic scoliosis. Lancet. 2005; 365: 910