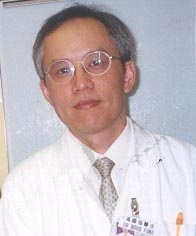 FRCS, FRCSEd ( Ortho ), FHKAM ( Ortho ), FHKCOS
Consultant and Honorary Clinical Associate Professor
Division of hand and foot surgery
Clinical and research interests
Rotational deformity of the finger
Negative pressure treatment in hand injuries
Hand fractures study
Surgical treatment – Gouty arthritis of the hand and wrist
Novel treatment of osteoarthritis of the DIPJ
Hand and Pheripheral nerve surgery
Micro-vascular and flap surgery
Wrist arthroscopy
Congenital hand abnormalities
Rheumatoid hand surgery
Arthroplasty in the hand and wrist
Neuro-muscular abnormalitis of the upper limb
Representative publications
The Beauty of Stability: Distal Radioulnar Joint Stability in Arthroscopic Triangular Fibrocartilage Complex Repair
Another light in the dark: review of a new method for the arthroscopic repair of triangular fibrocartilage complex.
The last defence? Surgical aspects of gouty arthritis of hand and wrist.
Long term results of matched hemiresection interposition arthroplasty for DRUJ arthritis in rheumatoid patients
Hand infection in diabetic patients
Mycobacterium marinum infection of the deep structures of the hand and wrist: 25 years of experience.
The versatile reverse flow sural artery neurocutaneous flap: a case series and review of literature.
Surgical management of radial head dislocation in quadriplegic cerebral palsy — a 5 year follow-up.
Sensate Flap For Bed Sores: Between Dream And Reality: A Cadaver Dissection Study
Study of wrist posture, loading and repetitive motion as risk factors for developing carpal tunnel syndrome.